It's Friday, which means it's Xur day for all those of you playing Destiny today. The mysterious trader is back, and this time around he can be found in Tower North, near the Speaker's Observatory. Specifically, he can be found on the balcony next to the Speaker. This time around, Xur has an item not seen in his inventory before, as well as a bunch of other stuff with really cool names. Read on to find out what he's got.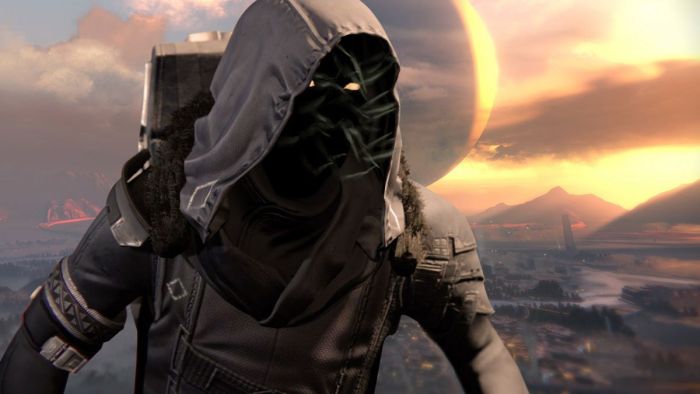 Xur is carrying the ACD/0 Feedback Fence (Titan Gauntlets, 13 SC), Graviton Forfeit (Hunter Helmet, 13 SC), Alchemist's Raiment (Warlock Chest Piece, 13 SC), Plan C (Fusion Rifle, 23 SC) and a Legacy Chest Piece Engram (29 SC). He's also got Three of Coins, which he's selling for 7 Strange Coins each. Game Rant recommends the Graviton Forfeit for Nightstalker Hunters as it allows you to shadowstep. The Plan C is also not a bad purchase according to them, but VG247 thinks otherwise.
Xur also has on him legendary Sparrows upgrades, with green and purple contrails, Motes of Light and Heavy Ammo Synthesis, as well as Glass Needles, for all your embroidery needs. Xur will be sticking around in Destiny until Sunday, June 5th, so make sure you grab what you need from him before then. And be sure to tune in next Friday to find out what Xur has in store next.