It's Xur day in Destiny once again, and that means it's time to meet everyone's favourite Agent of the Nine and stock up on all the rare exotics you can find. This time around, Xur can be found in the Tower, specifically in the North Tower, by the Speaker at a very big door. Read on to find out what he's got in store for you this weekend.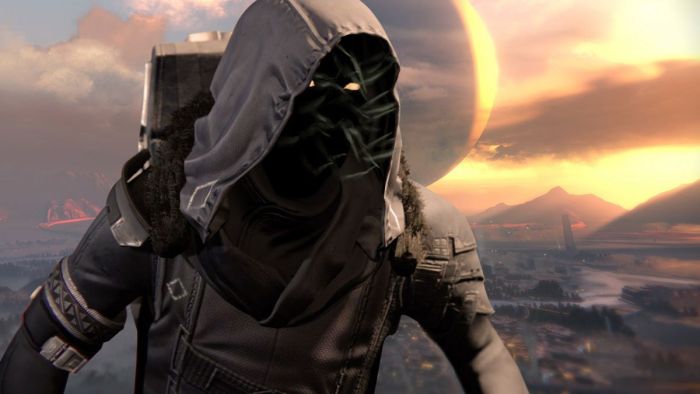 First up, there's the Armamentarium, a piece of chest armour that gives you an additional grenade charge, on sale for 13 SC. For Hunters, there's the Bones of Eao, a piece of Leg Armor that gives you an extra jump on top of your Double Jump, also for 13 SC. The Purifier Robes is a chest armour for the Warlock class, which disorients nearby enemies when activating Radiance from death, available for 13 SC. The Mida Multi-Tool is a Scout Rifle available for 23 SC.
Finally, we have a Legacy Engram for 29 SC, Plasma Drive (23 SC), Emerald Coil (23 SC), Heavy Ammo Synthesis (1 SC), Three of Coins (7 SC) and finally, Glass Needles (3 SC, 3 MoL, 1 ES). That's about it for Xur this week: remember to grab what you can from him before he shoots off into space again on Sunday. What are you going to get from Xur in Destiny this week? Let us know in the comments below.