Xur, Agent of the Nine is back in Destiny this week with another selection of fine, exotic goods to sell. This time around, he can be found in the Reef, which is where he'll be hanging out all weekend. He'll be around until Sunday, July 17th and he'll leave at 9am GMT that day. So make sure you pay him a visit before then. As for what he's got, keep on reading to find out.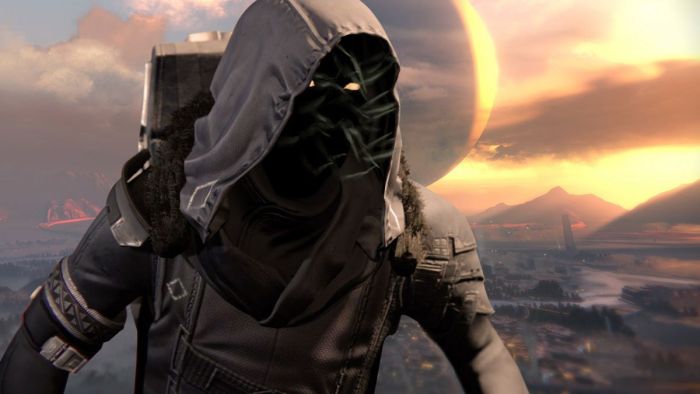 This time around, Xur is carrying: Ruin Wings (Exotic Titan gauntlets, 13 SC), Young Ahamkara's Spine (Exotic Hunter gauntlets, 13 SC), Light Beyond Nemesis (Exotic Warlock helmet, 13 SC), Super Good Advice (Exotic machine gun, 17 SC), and Legacy Engram (Gauntlets, 29 SC). VG247 doesn't think the Super Good Advice is all that, which may or may not be super good advice.
Apart from all these goods, you'll find Three of Coins stacks, Motes of Light, heavy Ammo Synthesis and Glass Needles. There's also the legendary Sparrows upgrades, with blue and red contrails. Why blue and red? Because those are the colours of freedom, son.
If you don't find anything interesting at Xur's in Destiny this week, don't sweat it. He'll be back next Friday, on the 22nd. Of course, what he'll carry is anyone's guess, but it almost certainly will not be what he's got right now. So if you miss out on his offerings this weekend, well, you chose poorly.