Xur time again in Destiny, folks. This is Xur's first appearance in July 2016, and he'll be around starting today, the very first day of the month. While he won't be around to celebrate the American Independence Day (why would he?), you can certainly get all the rockets and crackers you need before he disappears. This weekend, Xur can be found in the Reef.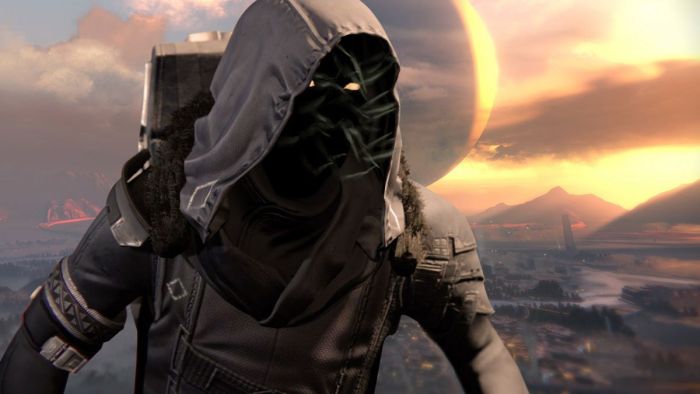 This time around, Xur has the Twilight Garrison (Titan Chest Piece, 13 SC), Mask of the Third Man (Hunter Helmet, 13 SC), Apotheosis Veil (Warlock Helmet, 13 SC), Bad Juju (Pulse Rifle, 23 SC) and the Legacy Helmet Engram (29 SC). Apart from this inventory, Xur will also be selling Three of Coins stacks, Motes of Light, Glass Needles and Heavy Ammo Synthesis. He's also peddling the Sparrows upgrades, with blue and green contrails this week.
So what should you get? Game Rant is of the opinion that the Twilight Garrison and Mask of the Third Man are decent pick-ups, and the Bad Juju comes especially recommended. VG247 agrees that the Bad Juju is a pretty solid pick, so if you've got 23 strange coins to spend, this gun looks like a good item to spend them on.
What are you getting from the Agent of the Nine in Destiny this weekend? Let us know in the comments below.