Xur is back in Destiny this week, and he's selling exotics as he always does. This time around, he can be found in the Reef. He will be hanging out until Sunday, 9 AM GMT, so make sure you get what you need from him before that time. Keep reading to find out what he's got for you this time around.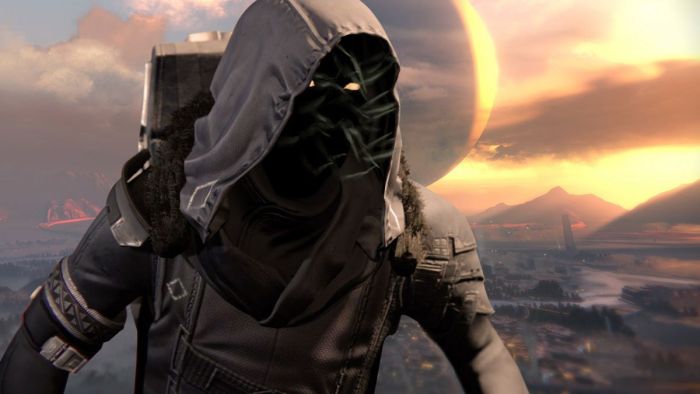 This time around, Xur is selling the Helm of Saint-14 (Exotic Titan helmet, 13 SC), Bones of Eao (Exotic Hunter leg armor, 13 SC), Voidfang Vestment (Exotic Warlock chest armour, 13 SC), Invective (Exotic Shotgun, 17 SC), Three of Coins (7 SC), Glass Needles (3 SC) and a Legacy Engram (Helmet, 29 SC). All the armour presented is of the Year 2 variant.
So, should you get the exotic weapon this time around? It's the Invective, and according to VG247, it's a bit alright. It does look kind of cool though. The Helm of Saint-14 blinds enemies inside your Ward of Dawn, while the Bones of Eao turns your double jump into a triple jump. Voidfang Vestments will let you spawn with a full grenade and give you an additional seeker for the Axion Bolt.
What do you plan to get from Xur this weekend in Destiny? Let us know in the comments below.