Here's a Destiny Wrath of The Machine Hard Mode Raid Guide and all the changes that you'll have to face. All of the new harder mechanics to the boss fights and encounters. The raid isn't actually hard and veteran, or even normal, Destiny players can confirm this. Just go ahead and do it a normal. Keep in mind that all the Exotic chests will give you 385 Level loot.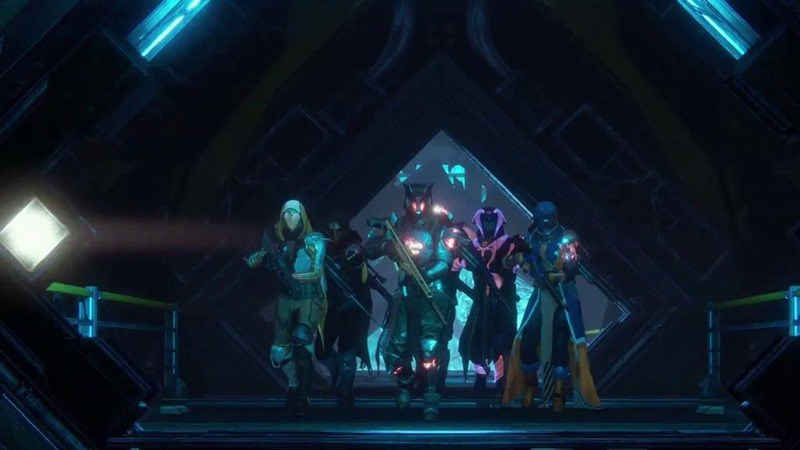 Destiny Wrath of The Machine Hard Mode Raid Guide – Vosik
Now Vosik will light up only three monitors in the entire encounter. Those three monitors are going to be much larger and they're all going to have more health. Furthermore, whenever you need to throw orbs at Vosik, six shields will drop instead of three. So, your entire team will have to throw orbs at him.
The Clean Rooms will have doors lowered. This means you'll have to slide through to get inside. Very few changes here and we're pretty sure most players can handle these.
Zamboni
This is going to be the hardest fight. You need to manage your Supers a bit more effectively here. Basically, go through it as normal. When the Siege Engine is locked down, there is a huge change. A Fallen Devil Walker is going to spawn right in front of the ramp you need to walk up to. Just make sure you and your entire team focus fire on it. After that, it's the same procedure.
Axis
There are now turrets that will spawn in the room. They'll spawn on each lane. Number of charges you need to throw and the way the Captains work hasn't changed. However, you're going to need to throw 8 charges which is more than before.
Let us know your thoughts on our Destiny Wrath of The Machine Hard Mode Raid Guide.