It is Tuesday and the weekly reset is here. Things will be much different now that Rise of Iron update is here. We'll be talking about things we believe will be most useful for you guys. Do bear in mind that we will keep it focused on Rise of Iron. We won't be speaking about things like King's Forge Challenge Mode because it doesn't drop relevant gear anymore. So, here's the Destiny Rise of Iron Weekly Reset September 27th.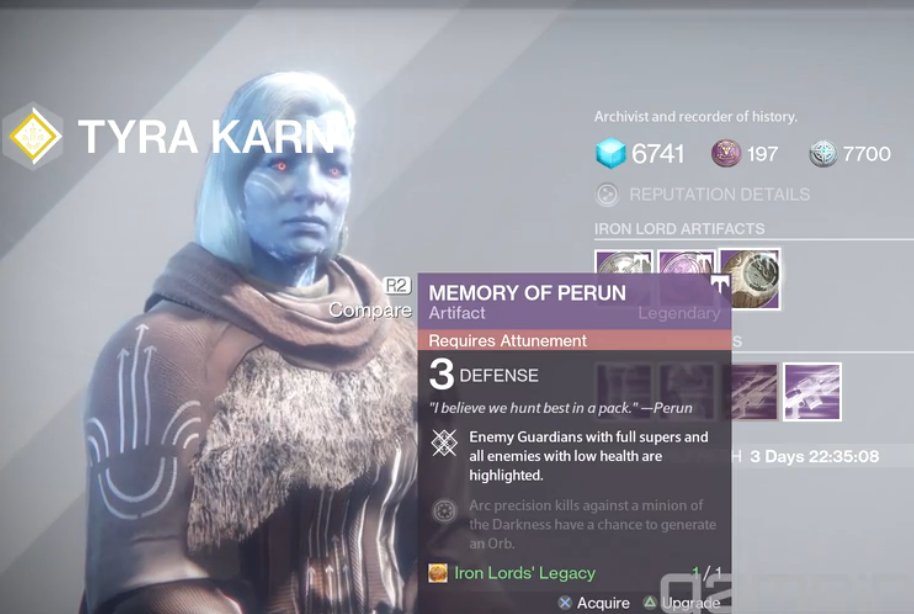 Destiny Rise of Iron Weekly Reset September 27th – Nightfall
Your Nightfall this week is the Winter Run Strike. Your modifiers are Berserk, Small Arms, Chaff, Airborne, and Epic. The description reads "The Darkness grows stronger. Form a fire team of three and face our enemies with new challenges". You need an Xbox Live Gold to play this. Rewards are unknown right now.
Heroic Strike
This one is the SIVA Crisis one. Recommended Light is 350 or above. Coop with up to 3 players is recommended. Modifiers include Heroic, Solar Burn, Small Arms, and Ironclad. On the other hand, rewards include Legendary Engram, Radiant Treasure and Legendary Marks +10.
Prison of Elders Level 41 Arena
You need to have at least Light level 260. Same Xbox Gold and Coop 1 to 3 requirement. Rewards include Sterling Treasure and Legendary Marks.
Challenge of The Elders
It takes place in The Reef, Asteroid Belt. Recommended Light level is 320 or above. Modifiers are Chaff, Fresh Troops and Super Kill Bonus.
Felwinter Peak vendors
Tyra Karn will give you a quest called Artifacts of the Iron Lord. This week the artifacts are Memory of Felwinter, Memory of Skorri and Memory of Perun.
Shiro-4 has four bounties. Crushing Blows, Pull the Plug, Anti-Splicer and Archon's Forge: Servitors.
The Tower and Reef
Lord Shaxx has the Crucible Bounty Taking Control for you. Petra's Taken bounties include Take the Wanted, Take Them Out and Take Them All.
Meanwhile, House of Judgement has Impressive Performance, Light Show and Kill Them Back.
Let us know what you think of the Destiny Rise of Iron Weekly Reset September 27th.