We got a lot of really cool stuff to talk about. It all revolves around Destiny Rise of Iron Felwinter Peak social space. This includes one of the coolest easter eggs we've ever seen in Destiny. There's also a new mystery vendor and also what to expect from Iron Banner when it releases.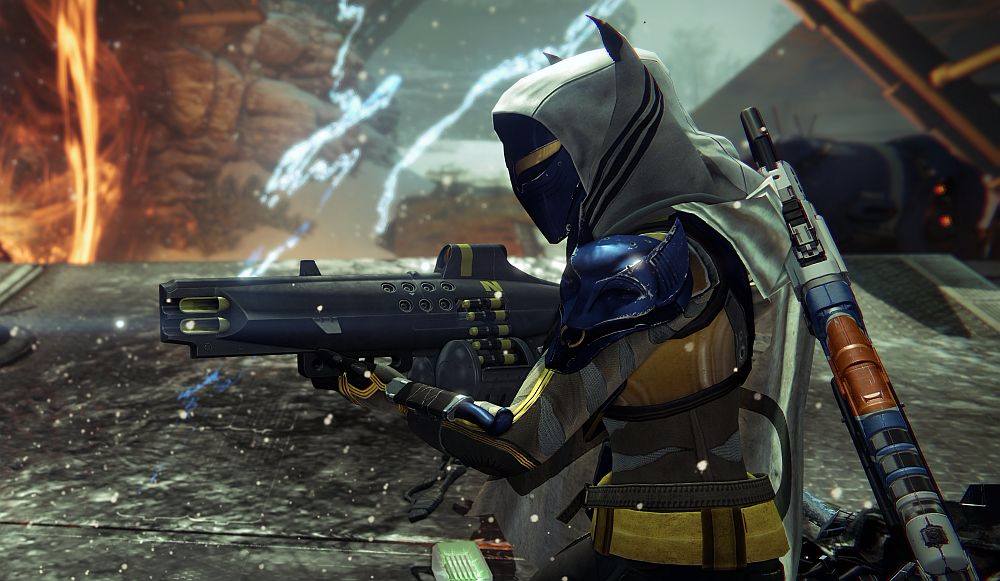 Destiny Rise of Iron Felwinter Peak – Easter egg
Firstly, let's take a look at this really cool easter egg we discovered. When you defeat Acksis, the final boss in Wrath of the Machine raid, you'll open and get the drop called the Isenfyre Token. Go and take this to the main fire pit in Felwinter Peak. You'll ignite a special fire. When you jump into it, you will be thrown to the top of a massive tower with a dormant SIVA Cluster. Previously, it was considered that the only way to get there is on top of a Fallen ship.
However, it doesn't stop there. You can run off the other side and explore the entire mountain. It's massive but before you go on exploring, go to the Iron Temple doors. This will reveal three new characters.
New mystery vendor
Lady Efrideet is the new mystery vendor that will be appearing in the game soon. Lord Saladdin is no longer going to be handling the Iron Banner. Now, it's going to be Efrideet who will run the Iron Banner. Her backstory hasn't been fully explained yet. She doesn't have a statue in the mausoleum because she's not dead like the other Iron Lords. We also think she will be stationed in the secret area behind the tower with the dormant SIVA Cluster.
Iron Banner changes
The bounties have been revamped. Iron Marathon – Earn 100 points by playing Iron Banner. The Iron Support – Earn 100 points supporting your teammates at the Iron Banner. Iron Light – Earn 100 points with ability kills in the Iron Banner. Iron Arsenal – Earn 100 points with weapon kills at the Iron Banner. There's also a new game mode, called Supremacy, arriving.
Let us know what you think of our Destiny Rise of Iron Felwinter Peak impressions.