Marketing materials for the next expansion for Destiny have been leaked, revealing the name of the expansion as "Rise of Iron". The materials showed up Reddit not too long ago. There is always the chance of leaks being elaborate fakes, but Kotaku has confirmed via their sources that the poster is legit, and the expansion is real.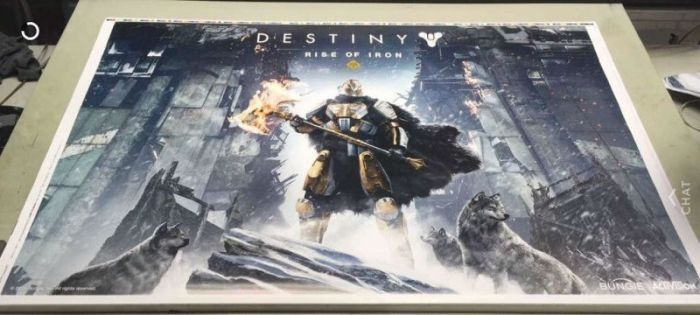 According to Kotaku's sources, the expansion will feature a new raid and it will be larger than the year-one DLC Packs. According to them, the new raid will be focused on "Fallen with a twist" and has been in development since last summer. It was originally scheduled to launch in April, but plans for Destiny shifted radically in January this year as Destiny 2 was bumped from 2016 to 2017. It might take even longer now, seeing as the game has reportedly been rebooted.
Gadgets 360 speculates that the expansion will be revealed at E3 2016, and certainly makes sense. Previous hints about the upcoming expansion have suggested that it will release in September this year, so an announcement would have to be soon. Seeing as marketing materials are already out in the wild, an E3 reveal sounds perfect.
Are you hyped for Rise of Iron? Let us know in the comments below.