This time we'll only be talking about Destiny Archon's Forge and an easy farming method to get the most gear out of it. Archon's Forge is quite a confusing activity. It's really inconsistent because a lot of things aren't explained all that well. However, it's definitely worth farming because you get a lot of high level gear out of it.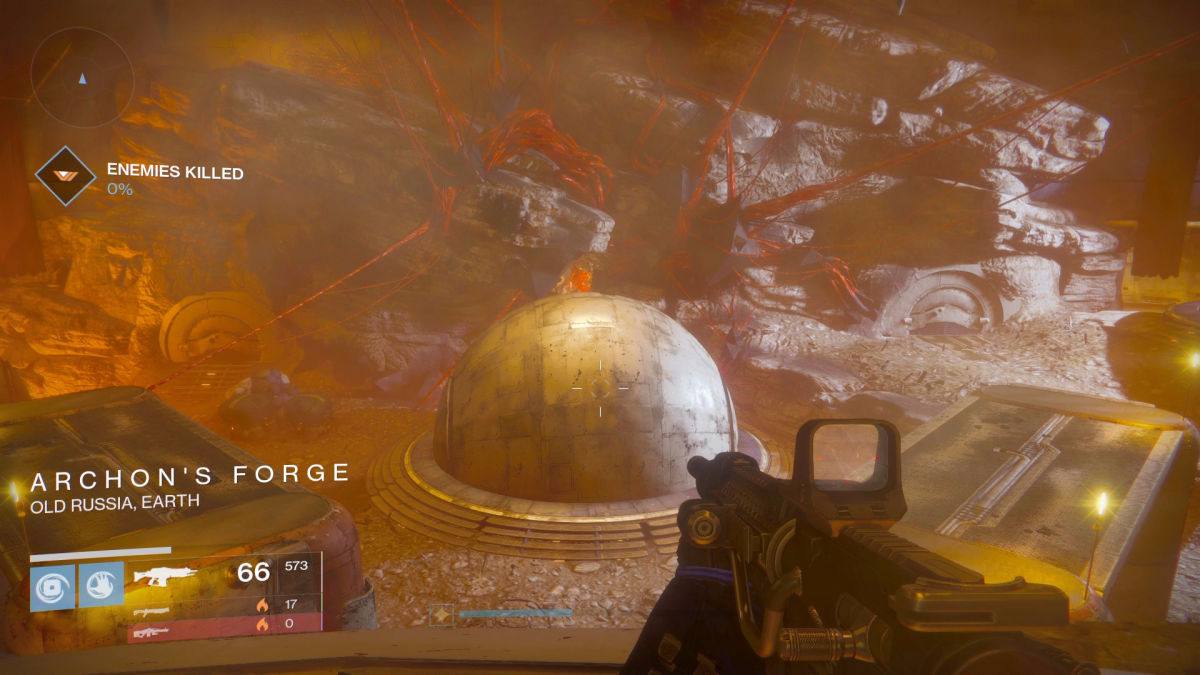 Destiny Archon's Forge – How to farm it for high level loot
One of the most difficult task is finding enough people to do Archon's Forge with. This is because if you try to do it solo, the whole place will turn up empty with no enemies to shoot at. However, there's a glitch you can use to make enemies spawn there even if you go there alone. So, most people literally drive into the place at high speed. The problem with that is the enemies and other players won't load because of some weird loading glitch on the server end. You need to give the game a lot of time to load all the stuff in Archon's Forge. Hence, you need to just walk slowly into the place. And we mean it, if you run it won't trigger enemies and other players. So, you literally have to just walk to the place. Get the most out of Destiny Archon's Forge
At some point during the encounter, one of the domes will open and it will have a SIVA pulse. Normally you would back off but what you should also do is quickly shoot it and that will spawn Ax Relics on the other end. These are very good at doing a lot of damage. Make sure they are always flaming to do maximum damage. With the Ax on fire, you can go up to the Exploding Shanks and just keep hitting them repeatedly. That way they won't explode when their health drops to zero but they will simply break into pieces. You should always have a Ghost Shell on you that gives you a lot more Spinmetal when looting Engrams and additional Glimmer from the Fallen. We are obviously talking about the Dread Explorer Shell. So, make sure you have that on you while farming Destiny Arkhon's Forge.
Let us know what you think of our tips for farming Destiny Arkhon's Forge. Check out the weekly reset for October 4th as well.