We have a massive amount of destiny 2 leaked info to talk about which comes from two reliable sources. One being kotaku and another industry insider. Apparently destiny 2 launches on pc platforms which is the most notable leak about the sequel from both sources. Additionally, patrol and play spaces are said to be overhauled with more activities to do like Saturn being one of the biggest areas in destiny 2. There was also talk about new enemy races, new factions, and future DLC for destiny 2.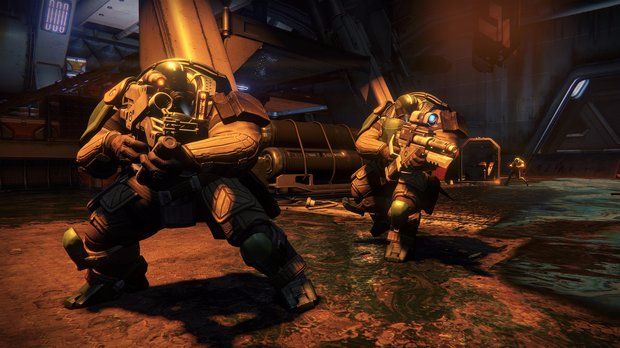 Destiny 2 might arrive on PC
If you're wondering how reliable Kotaku are, well they've been a hundred percent correct about every info they leaked about Destiny. Essentially, they haven't gotten anything wrong so far. So, what they are saying is that Destiny 2 is coming to the PC and aiming to feel like a totally new game. This could also mean leaving old characters behind. A NeoGAF user in the Kotaku article said they heard this from an Activision employee. And they said the reason that Destiny 2 is rebooted early in the user was because the original version felt too much like an expansion.
Luke Smith has become in charged of Destiny 2. Bungie is expected to change everything and they haven't decide yet what you will be able to bring over from Year One.
Play in Destination
One of the terms we'll be hearing a lot apparently in the upcoming game is Play in Destination. It's a new activity model that will revamp how the Destiny world functions. The plan is to make the game world feel more populated with towns, outposts and quests that are more interesting than the Patrol Quests you get now. However, this is just the tip of the iceberg.
Saturn is a Play Space
It will be bigger than all the Play Spaces currently implemented in the game combined. That is ridiculous. Imagine all the planets in the game now. Saturn will be bigger than all the planets combined. It's still not decided whether any of Destiny's old content will be available in Destiny 2.
However, activities in Destiny might make some appearances in the sequel and will be much bigger and better on the new engine. New races and factions are also planned. More and better enemies within factions are going to be introduced.
Let us know what you think of this Destiny 2 leak.