Dell XPS 13 is by far the most attractive ultrabook out there. If Design Olympics were a reality we are sure this industrial design miracle would sweep the competition. Dell knows this, and the company announced it will refresh its premium model with new Intel Kaby Lake processors.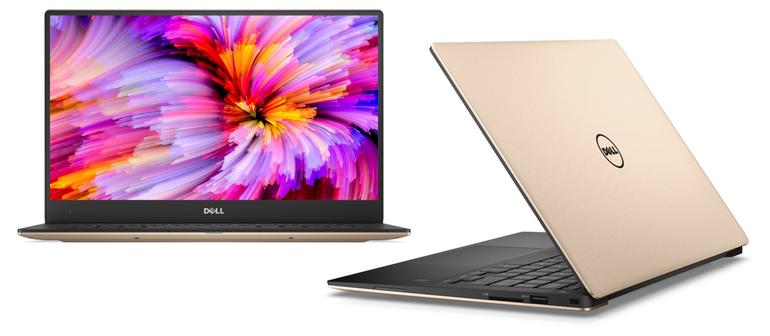 In addition to the seventh generation of i5 and i7 CPUs, the XPS 13 will get one new color choice called Rose Gold. Yeah, Dell followed the new hip in the tech world, but that's okay.
The new generation of XPS 13 will have two display choices. One will sport 4K touchscreen display, the other will offer 1080p, full HD display, without touch capability. Dell's InfinityEgde (borderless display solution making XPS 13 so pretty) will be present on new models, as well as Gorilla Glass screen protection.
A new generation of XPS 13 is lighter (1.2 kg) and thinner (9 mm) than the previous one. New models will use machined aluminum as well as carbon fiber, two materials making laptops thinner, slimmer, and more durable.
Other features include new Kaby Lake i5 and i7 processors (Kaby Lake is mostly focused on better power management),  8 gigs of RAM (with the option of choosing 16GB). SSD storage can go up to 1 TB, and the graphic card is HD Graphics 650, made by Intel.
According to Dell, the 1080p version will provide up to 22 hours of battery life (a clear exaggeration) while the 4K model will be able to give you up to 13 hours of charge independence. Specs also include Bluetooth, Wi-Fi, and USB 3.0 ports. Price will start at $799 (in the US), with Rose Gold configuration going for the price of $1499.
The new Dell XPS 13 will debut on October 4th. Stay tuned for more details.