The Surface Book is an excellent device. Plenty of power, excellent mobility, fabulous screen, and a not-so-affordable price. Since the high price is the main "negative" side of the Surface Book, Microsoft decided to put two models on sale.
At the moment, two models are on sale at Microsoft's online store. It is unknown for how long the sale will last, so if planning to buy one, you better visit the store right now.
The first model features more than solid specs. Sixth Gen Intel Core i5 processor, 128GB of SSD storage, 8GB of RAM; all that for a price of $1,299, $200 discount over the original price of $1,499.
The second model is even more powerful. It comes equipped with the Sixth Gen Core i5 CPU, 256 GB of SSD storage, 8 GB of RAM, and a dedicated GTX 940MX GPU. The price is slashed to $1,649, $250 less than the original price ($1,899).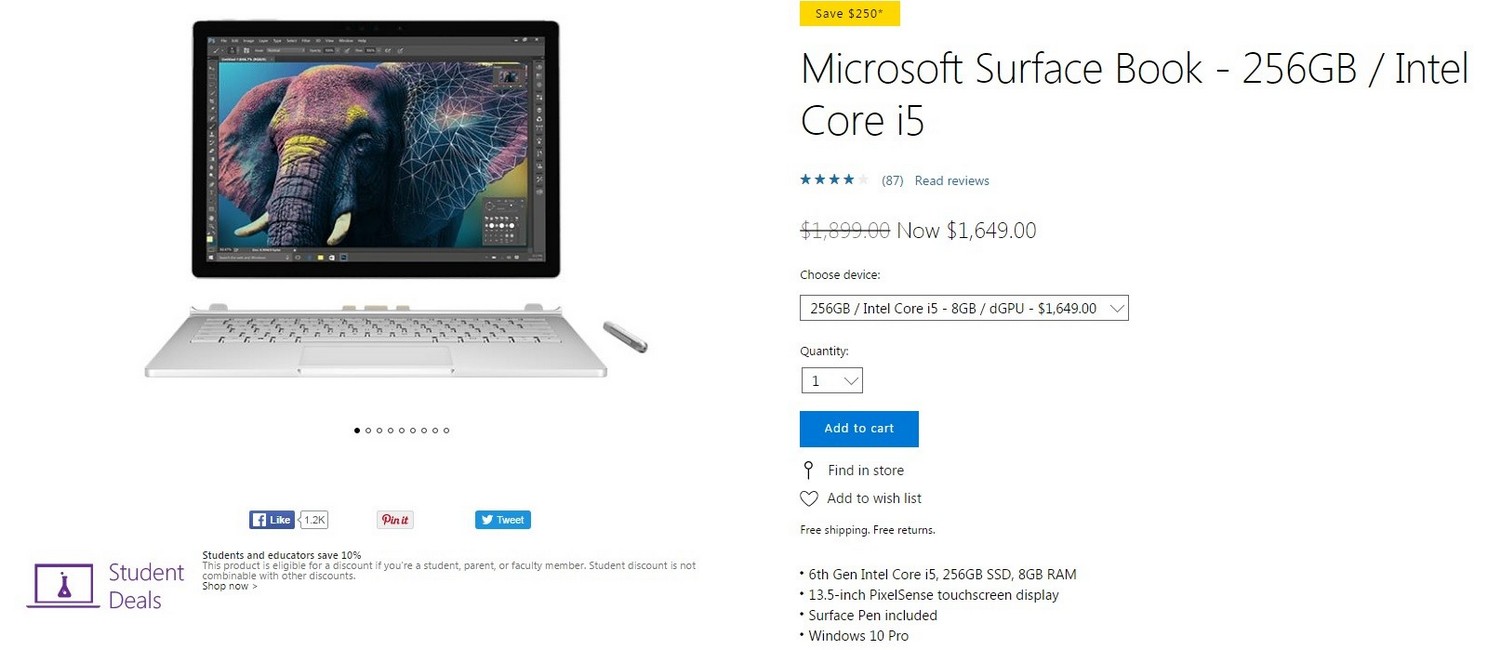 Both models come with Windows 10 Pro and the Office 365 30-day trial. Both offer a superb 13.5-inch PixelSense display with the resolution of 3000 x 2000 (267 PPI). Surface Pen is also the part of the package.
Also Check: How to Fix This Copy of Windows Is Not Genuine
Nice move from Microsoft, especially regarding the discount for the model equipped with the dedicated GPU solution. If you are thinking about getting a Surface Book, this deal is almost too good to pass.