BlackBerry DTEK50, the second Android smartphone from the company, is currently available at an attractive discount price in Canada. Originally priced at $429 CAD, the phone has got 33% discount and now retails at $289 CAD at Amazon Canada. It is worth noting that the smartphone is still selling on its original price if you check it out at ShopBlackBerry.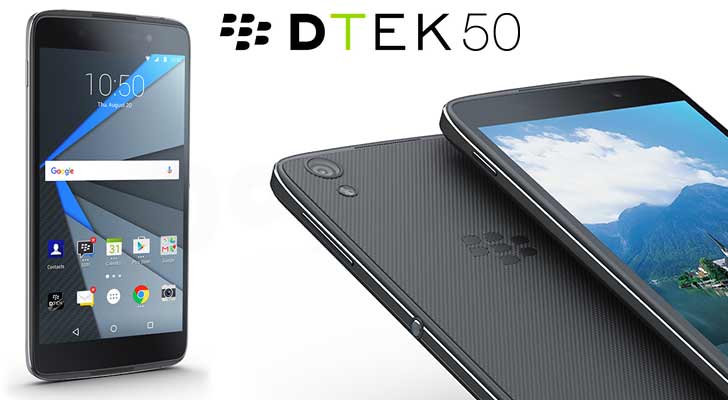 In terms of specs, the BlackBerry DTEK50 sports a 5.2-inch display with full HD resolution of 1920 x 1080 pixels. Powered by Qualcomm's Snapdragon 617 chipset, the phone features 3 gigs of RAM along with 16GB internal storage. If you are kind of person who stores a lot of stuff on the smartphone, the DTEK50 sports an external microSD card up to 2TB.
BlackBerry DTEK50 runs Android 6.0 Marshmallow and packs a 2,610mAh battery to keep the lights on. It also features Quick Charge 2.0 which let you charge your device in no time. Interestingly, the DTEK50 is thinnest BlackBerry smartphone to the date, which measures 7.4mm.
As far as photography is concerned, the BlackBerry DTEK50 comes with a 13-megapixel primary shooter along with an 8-megapixel selfie camera.
If you are in Canada and planning to purchase DTEK50 in near future, this could be the right time to place your order. Just go to Amazon.ca and get the phone just for $289 CAD.
Share your thoughts in comments section below.