Marvel's superhero movies are always an interesting topic of discussion, and even more so if the movie being discussed is 'Deadpool'. The film featured a smart-talking antihero protagonist and became a massive surprise hit of the year, massive enough to allow Deadpool's entry in the X-Men universe.The movie, directed by Tim Miller and starring Ryan Reynolds, added an uber-cool character to the MCU and also earned loads.
The movie, directed by Tim Miller and starring Ryan Reynolds, added an uber-cool character to the MCU and also earned loads. It grossed $786 million worldwide and successfully revamped Ryan's career, making him an A-list star overnight. So what happens next is obvious- Deadpool became a new franchise and a sequel is inevitable. 'Deadpool 2' release date will be sometime in 2018, but a major news related to the movie is already out.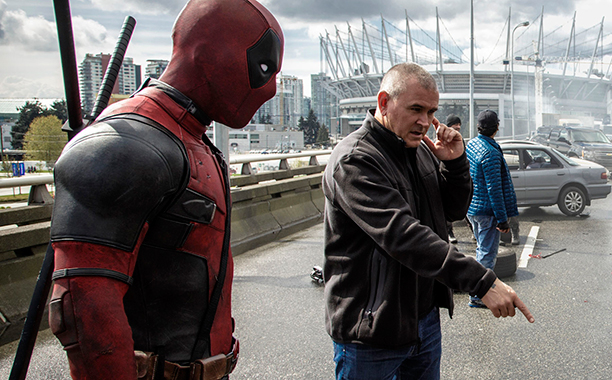 It has been confirmed that 'Deadpool 2' is definitely happening and is in pre-production. However, this time, the sequel will be directed by someone else and not the original 'Deadpool' director Tim Miller. But why? Well, reports say that Miller has left the movie and has apparently parted ways parts ways with the production because of creative differences.
Latest news about the happening suggests that Tim Miller decided to quit 'Deadpool 2' because he and Ryan Reynolds had major creative differences regarding the film. In case you are confused why the actor would be involved, let us tell you that Reynolds is also majorly involved in behind-the-camera activities of the movie. Of course, he wouldn't want to risk losing his newly found stardom. It is being said that Miller had been developing a script for the upcoming sequel, even though he hadn't officially signed on the dotted line for the film.
So now that the 'Deadpool' director is free from the responsibilities of the film's sequel, he can concentrate on 'Influx', which also is another franchise about to begin. The big question here, though, is that after the departure of Tim Miller from 'Deadpool 2', who will wear the director's hat now? The studio will have to finalize a new director very quickly if they don't want to miss the 2018 release schedule for the movie.
As of now, 'Deadpool 2' is in its early casting stages where actors are being sought for some major characters in the story. Domino, the female lead character that will star in the sequel alongside the male lead Deadpool, is one of the most important castings. Six female actors are reportedly being looked at for playing Domino, and it will be a great opportunity for any female star.
For those who are wondering whether Ryan Reynolds and Tim Miller have become enemies, no. There were creative differences only, and there's no bad blood between the actor and the director. It was a totally friendly disagreement if reports are to be believed. Anyway, 'Deadpool 2' will come out in 2018 and lots of 'Deadpool 2' news and updates are expected soon. So stay tuned to MobiPicker.
Will 'Deadpool 2' be better off with a new director rather than Tim Miller? Leave your comments below.