As we all know, the Darksiders IP was acquired by Nordic Games Studios. after the collapse of THQ back in 2013. And just last year we got the Definitive Edition which was a remastered version of Darksiders 2. At the time Nordic said it was "just the start" and now it turns out they plan to reveal the first one as a remaster. Darksiders: Warmastered Edition will be a remaster of the original game. But now it seems to have been delayed by a month. However, we believe there is more to this story. Something relating to Darksiders 3 perhaps?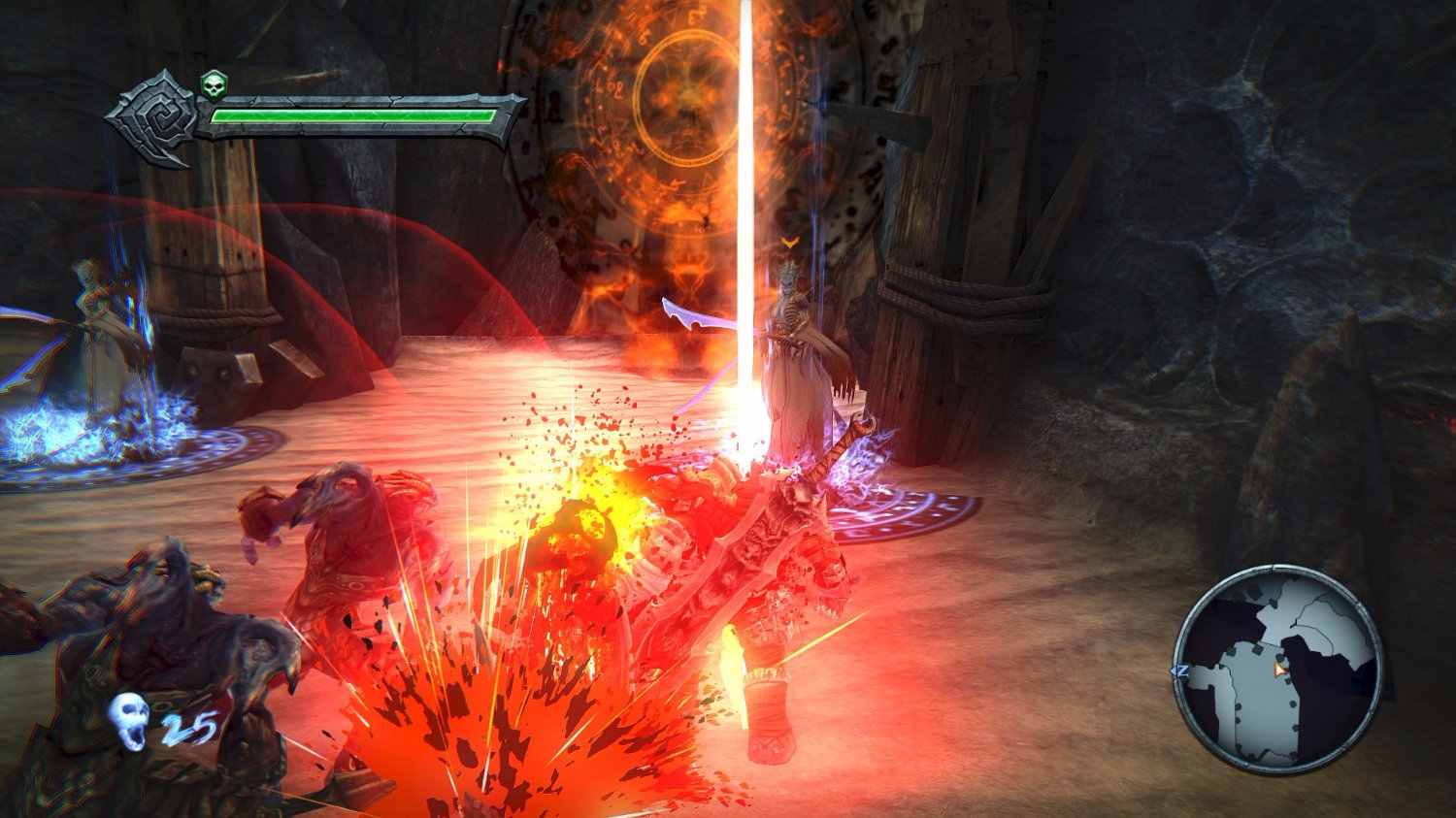 Could Darksiders: Warmastered be delayed to make room for a Darksiders 3 announcement?
Darksiders: Warmastered was set to be released on October 25. But now many sites such as Amazon and Gamestop have now moved the game to 22 November. This is obviously not good news. There is no confirmation of a delay from Nordic Games, but it's pretty much understood what moving ahead the date of a game's listing really means.
However, the good news is that this could mean Nordic Games is working on another game. A Darksiders sequel perhaps? That's all just speculation but fairly solid. Till we get any official confirmation from Nordic Games, you can just wait for the remastered edition of the first Darksiders.
"Deceived by the forces of evil into prematurely bringing about the end of the world, War – the first Horseman of the Apocalypse – stands accused of breaking the sacred law by inciting a war between Heaven and Hell. In the slaughter that ensued, the demonic forces defeated the heavenly hosts and laid claim to the Earth.

Brought before the sacred Charred Council, War is indicted for his crimes and stripped of his powers. Dishonored and facing his own death. War is given the opportunity to return to Earth to search for the truth and punish those responsible."
Let us know your thoughts about the possibility of a Darksiders 3 game rumor. Stay tuned to MobiPicker for more news and updates regarding Nordic Studio's other titles and more.