In what might be using one of the more bizarre mods that I've seen, the folks over at Polygon have transformed their game of Dark Souls into a monstrosity built entirely of cheese and pepperoni. Take a look at the horrid results in the video below.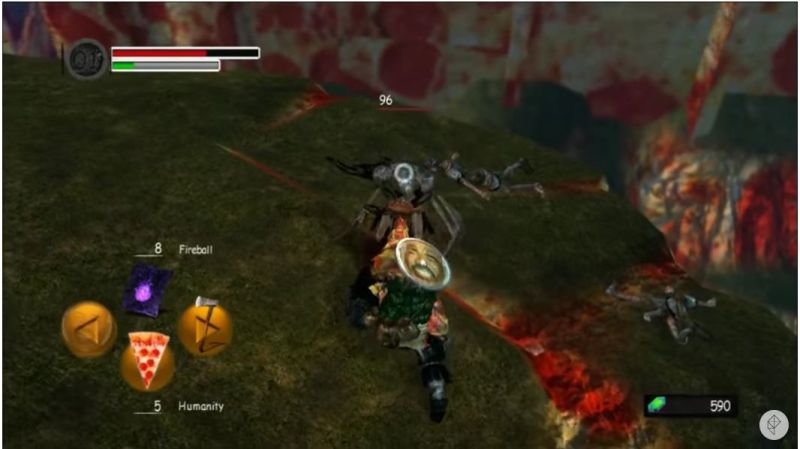 In this garish new world of Pizza Souls, the fonts have transformed into what appears to be Comic Sans, and humanity has been replaced by a slice of pepperoni pizza. That's definitely not a change I can disagree with. The Estus Flask becomes Mountain Dew. Most of the world is transformed into pizza courtesy of a repeated texture. Discover the careful detail gone into the world, including flecks of oregano.
And then, it gets worse. Undead Burg is almost entirely replaced by pizza: the cobblestones, the bricks, even desks. And the Caduceus Round Shield has now been replaced with a picture of Steve Harvey because… why the heck not?
Are you feeling hungry yet? Will you spare a slice for me? Let us know in the comments below.