Dark Souls III is coming in a month and a half, but you can get in on some Dark Souls action as early as tomorrow, with Slashy Souls, a mobile spin-off game from Dark Souls publisher Bandai Namco Entertainment.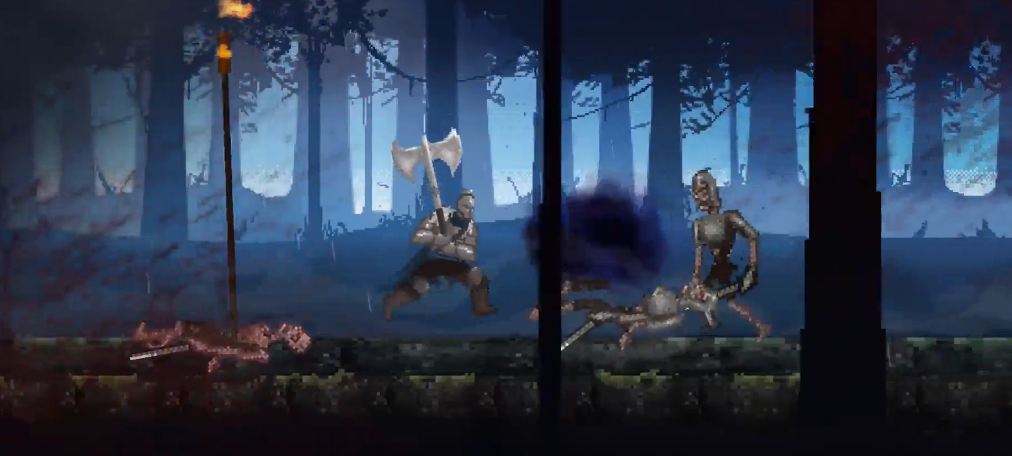 The game appears to be an endless runner taking inspiration from the Souls series, mixing elements from both Dark Souls and Dark Souls II. Wanted to kill Gravelord Nito, this time in 2D while a scary dark fog chases you? Slashy Souls has you covered.
The game features items, weapons and spells from the Dark Souls series, and probably won't have much of a story. But then, when was Dark Souls ever really about the story? Don't worry Slashy Souls, no one will judge you for your narrative ability. What matters is that the game will be fairly challenging, not unlike its beefier Dark Souls cousins.
Bizarrely enough, Polygon reports that GameStop was involved in the creation of Slash Souls. The game was reportedly launch later today, and will be available on iOS and Android. It's unclear at the moment whether the game is free-to-play or paid. Take a look at the gameplay trailer below to get an idea of what to expect.
Dark Souls III, for which this is but a mere promotion, will be released on 12 April 2016 on the PC, Xbox One and PS4.