The PvP trailer was hinted at way before it arrived. Recently, the PvP trailer dropped and its everything we want in the new PvP arena for the game. The trailer wasn't so long. This is understood because the new arena is basically one map. The new Dark Souls 3 Ashes of Ariandel DLC PvP Arena will be 3 versus 3. The arena looks pretty hectic. We don't know whether that is the limit or maybe we can also play 2 versus 2. We really hope we get a single duel arena.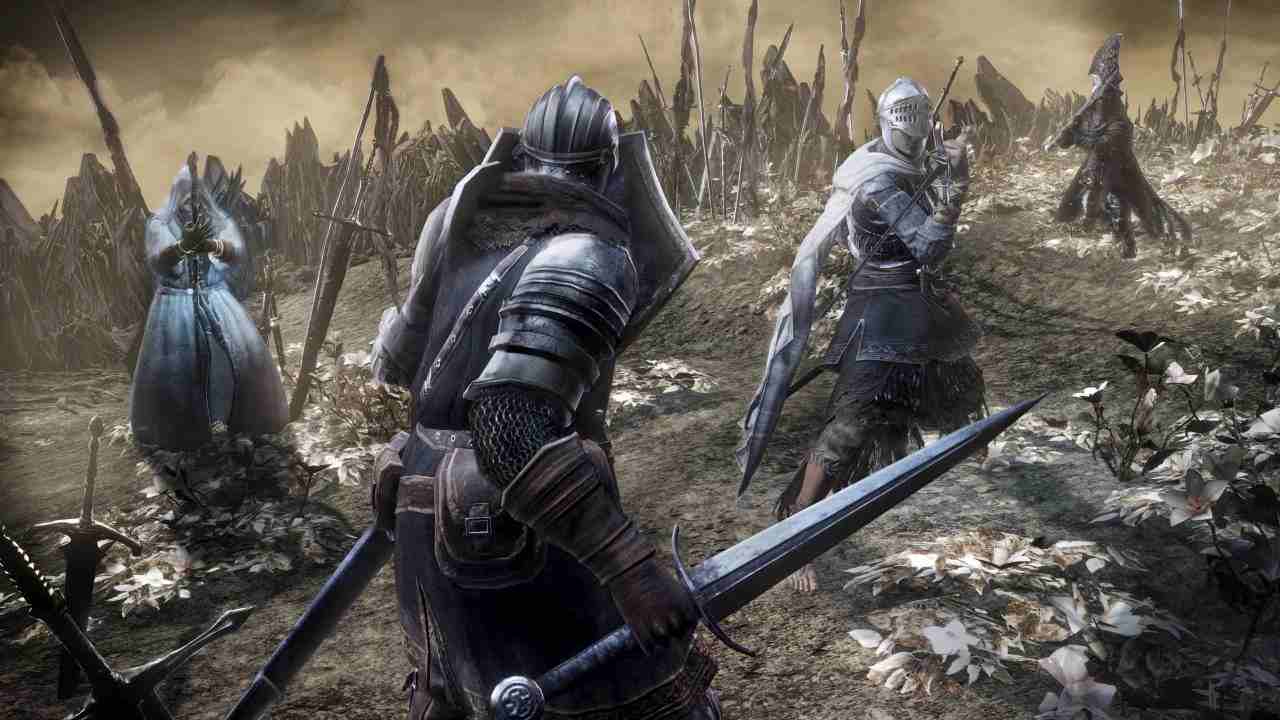 Dark Souls 3 Ashes of Ariandel DLC PvP Arena
In the trailer they also showed the Covenant. So, most likely it's going to be you going into the arena to get your Covenant leveled up. One thing we don't understand is the little crowns on top of the player's head. Maybe it represents their rank? We don't know at this point. It's definitely possible for a ranking system to show up for arena.
So far, it all looks really fun. We already wanted a team arena and it looks like that's what we're getting. If you get into these crazy invasions where it's just 3 versus 3 and hectic, then it's definitely the most fun we ever had. We don't know yet whether there's going to be healing or not. The match-making system is a mystery and we wonder how that will work.
We're only a couple of weeks away now and already excited to see what's going to come out of the arena. Hopefully, there won't be trolls who run away and take advantage of the map by hiding around. We'll now just have to wait for the actual arena to arrive. Let us know what you think of the new Dark Souls 3 Ashes of Ariandel DLC PvP Arena. Stay tuned to MobiPicker for more news and updates on this.