It's been a long time since we saw a great mech game. Armored Core Verdict Day was released in 2013 and we didn't hear a peep from its developer, From Software (who is also the Dark Souls 3 developer), ever since. Mech warrior titles appear and Armored Core V wasn't really at the top of its genre back in the day. Happily, those hoping for a new Armored Core game won't be disappointed.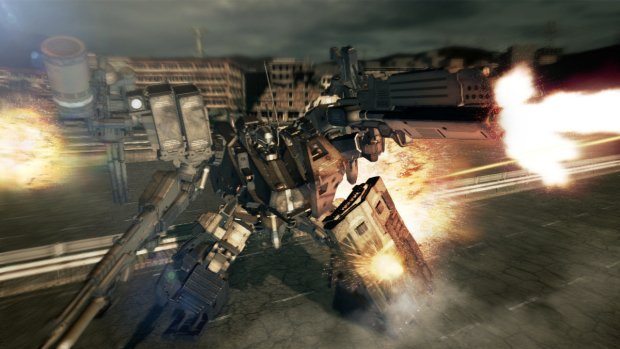 Dark Souls 3 dev could reveal an Armored Core sequel in the near future
As a single-player game, Armored Core V fell a little flat. However, as a massively multiplayer experience, it is awesomely comprehensive. The MMO framework lends meaning to every battle. The level of customization in the game was really ridiculous. It was a game that you'd have to play a lot to actually begin to value its depth in gameplay and mission structure.
In an interview with 4gamer.net, Miyazaki revealed they had three projects pending in their studio at the moment.
– ARPG with dark fantasy setting similar to DS
– A reboot/new idea from previous franchise
– something new
For project number 1 Miyazaki was planning an action RPG with a dark fantasy setting but approached from a different angle than Dark Souls. In the second project, it could be a reboot but also a new game with ideas that came from their previous franchises. For the third project, he says it's something different from what the company has been doing previously. He says it will be a bit weird.
Miyazaki could be planning a hybrid of Mech and fantasy. Something like The Vision of Escaflowne. However, a Twitter account called xenosaga claims that he ruled that idea out completely.
But he did rule out fantasy + mech as one of the working titles.

— xenosaga (@xenosaga7) June 12, 2016
There is no confirmation yet as to what the Dark Souls 3 developer might be working for. We'll keep you updated when we get a word. Stay tuned to MobiPicker for more news related to the Dark Souls 3 developer and his numerous franchises.