Searching on torrents for Dangal cam print? Well, you don't have to! It looks like Torrents is not the only place where you can find movies. Dangal – Aamir Khan's latest movie – has apparently leaked on Facebook. Dangal has been the most anticipated Aamir Khan's movie. The movie released yesterday and Aamir Khan has already become the latest victim of online piracy.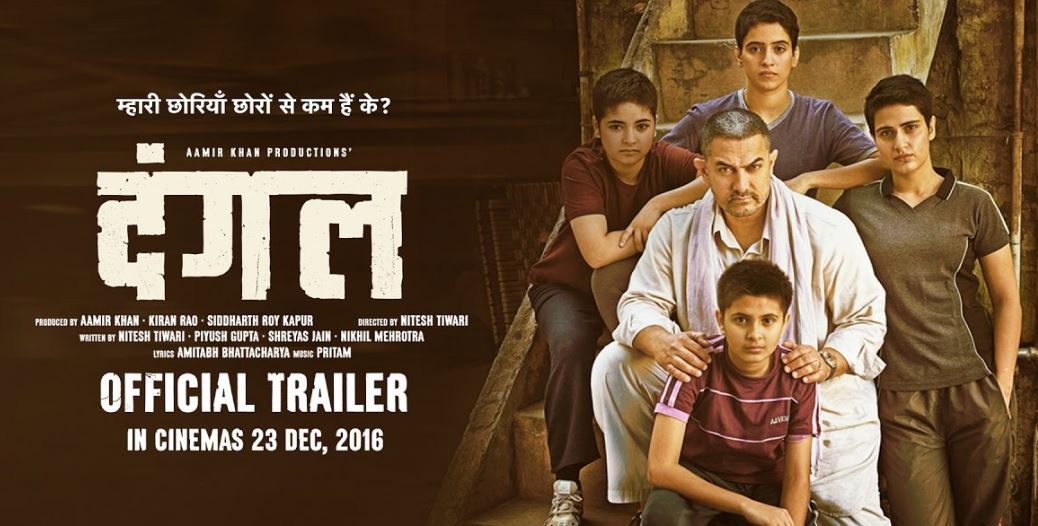 Dangal, meaning Wrestling Competition, is a biographical sports drama film directed by Nitesh Tiwari. Aamir Khan plays the role of Mahavir Singh Phogat, who taught wrestling to his daughters Geeta Phogat and Babita Kumari. For those who don't know, Geeta Phogat is India's first female wrestler to win at the 2010 Commonwealth Games. She won the gold medal. Her sister Babita Kumari won the silver medal. A Whatsapp video showing Aamir Khan's transition in the movie from a fat unfit man to the present ultra-fit wrestling trainer went viral. In fact, Dangal received a lot of publicity from the inspiring fitness video. While the expectations for the film revenues were soaring high, the recent Facebook leak comes as a severe setback for the film's producers.
A Facebook user who called himself Hashmi Ah, claiming to be from Dubai, leaked the entire Dangal film online. The video managed to gather 4 lakh views and over 50 shares in a very short span of time. However, someone reported the video to Facebook. The video is not available anymore. With several torrent sites being shut down, it looks like users are now taking to social media sites to openly post pirated movie content. Salman Khan's Sultan and Rajnikanth's Kabali also had to face online piracy issues. Udta Punjab starring Shahid Kapoor faced rampant piracy. But no action was taken since tracing the root perpetrator is always tricky in such cases.
It remains to be seen if all the traces of Dangal's leaked pirated video have been wiped out from the digital world.