Because CD Projekt is a publicly traded company, it is required to answer shareholder questions. Thankfully, there is a thread on their official forums where investors can do just that. One poster asked how many people work on Cyberpunk 2077. The answer will surprise you.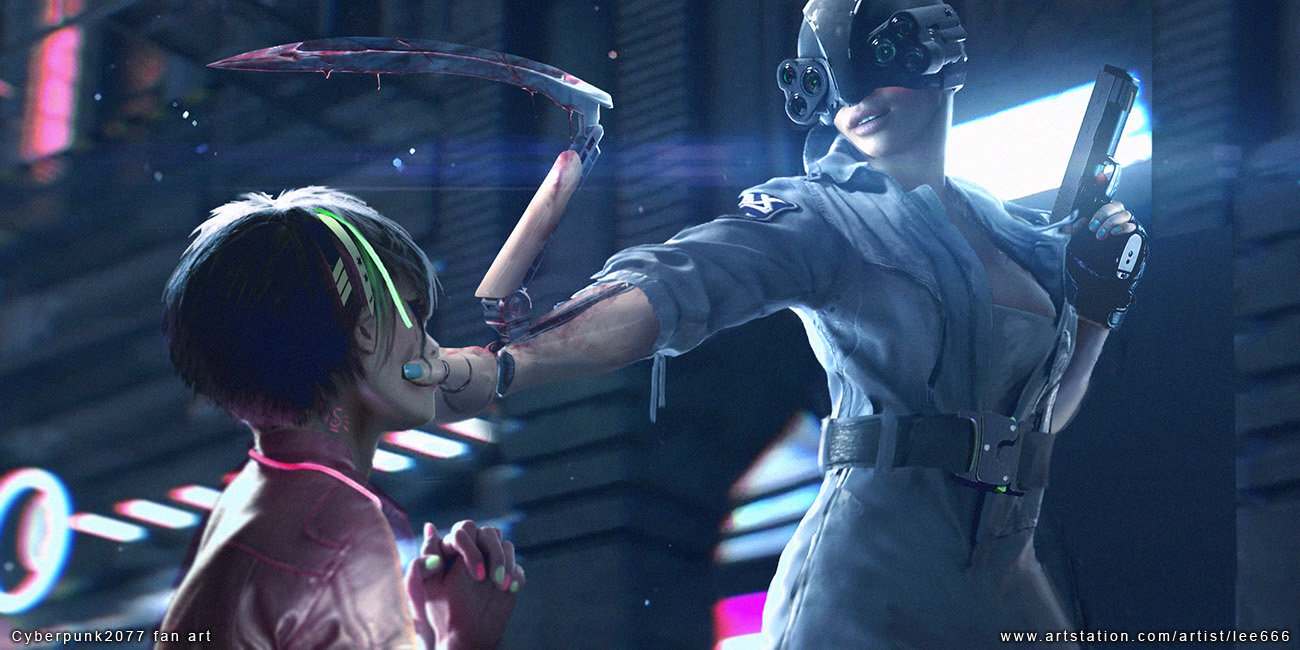 Cyberpunk 2077 might be way bigger than Witcher 3
"In your recent presentation, you have mentioned that there are over 100 people working on Gwent. I understand that the remaining employees work on CP2077 (minus tech support for TW3)" To this the team replied: "There are currently more game developers working on Cyberpunk 2077 than on The Witcher 3 in its most intensive month."
So, does that mean Cyberpunk 2077 will be way larger than Witcher 3? Probably, but keep in mind that bigger teams doesn't always translate to bigger game worlds. When asked about the release date of Cyberpunk 2077 they replied that "They like to surprise, so they won't reveal it."
Cyberpunk 2077 could possibly be their Rockstar scale breakout hit. We are looking forward to seeing what it will be exactly, but the teaser and the fact that CDPR is working on it make us excited for it. With all the focus on guns in this universe, maybe this will be an FPS like Deus Ex. If so, they have to make brand new animations which could be an improvement over witcher 3.
After finishing Persona 5 and FFXV this year, you might as well go to cryosleep until this releases. Plot for this game looks interesting. The scene is set for a really interesting atmosphere, so here's hoping the extra dev numbers don't spoil the proverbial broth.