The year is coming to an end, thus marking the beginning of another season of shopping bonanzas. First it was Black Friday, and now it's the Cyber Monday sale that's luring customers to online shopping portals. Famous online retailer GeekBuying too has decided to make the most of the day with the Cyber Monday sale.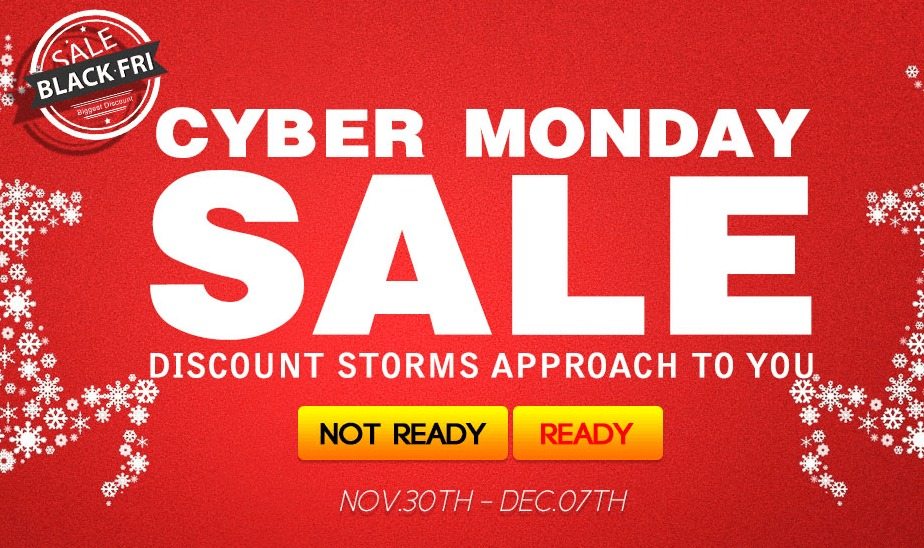 The first thing you will notice on the Cyber Monday page of GeekBuying is that the sale will go on for almost a week, unlike most other e-tailers who offer Cyber Monday offers only for a couple of days. This means that the exclusive discounts remain open to you technically for 8 days.
As you browse through the sale, the site offers a Daily Flash Deal section where a particular product in demand is made available only for a day at a special price. Then there are different sections according to the price range that you want to shop within. For example, you can choose to shop in the $100-$5 price range, wherein you can pick any smartphone, tablet, and other consumer electronics given under the price. The highest price limit is $300, and don't worry, everything at the sale is pretty affordable.
Apart from the already discounted prices of the products, you do get coupon codes for products in every price range. You can use these coupons to avail further benefits. And in case you don't know, GeekBuying's Black Friday deals are still open! So go grab the Cyber Monday offers before they run out of stocks.