The Curse of Oak Island Season 5 is still a mystery to be revealed. There is no official report if the show is returning soon or later this year. But despite the confusion associated with the renewal of the new season, fans are still crazy about this reality treasure-hunt show.
When Will Potential The Curse of Oak Island Season 5 Air?
Last year, The Curse of Oak Island show Season 4 premiered on Nov 20 at 10 E/P as per the official website. This drops a hint that is there is a potential Season 5 coming up for the fans then it will also air somewhere later this year.
Fans of this show are waiting for the new season. But there are speculations rife that perhaps this will not happen sooner but later. According to Starcasm, "the brothers are not currently under contract–with History or any other network–for more episodes beyond Season 4."
Whatever the reasons are in the delay for the new season, the curiosity for this show seems to be growing more among fans with every season. Here are some reasons why The Curse of Oak Island Season 5 is intriguing viewers.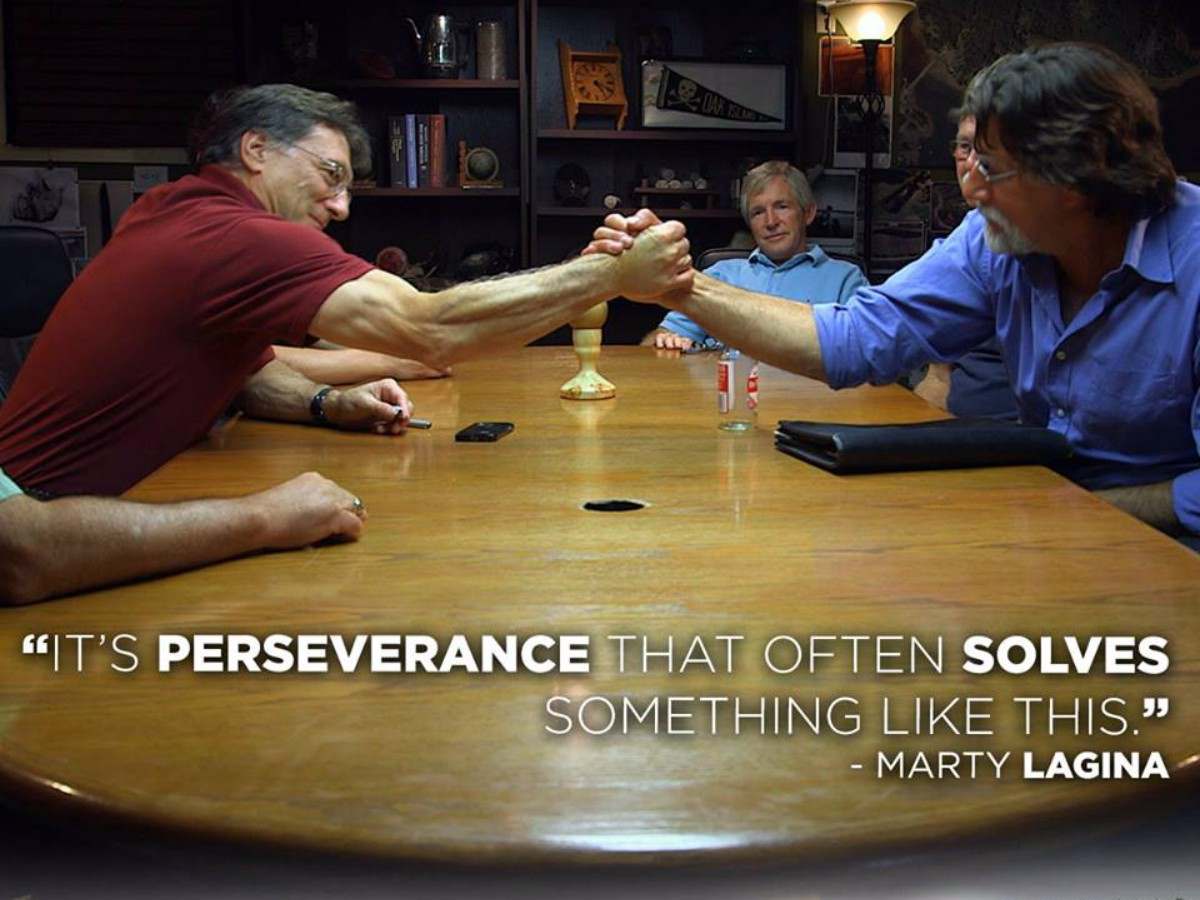 Greatest Treasures In History?
According to the official website, Oak Island that is located off the coast of Nova Scotia is believed to be hiding one of the greatest treasures in history. Not only does the idea of being one of the greatest treasures creates excitement, but the reality that it has not been still discovered yet despite the use of new technology perhaps makes its fans watch the show.
Never-Give-Up Attitude Of Lagina Brothers!
It has been four seasons of The Curse of Oak Island but so far the two brothers Rick and Marty Lagina has not given up on finding the treasures. They are seen welcoming new research findings and despite having potential constrained of finances they have not stopped their investigation to find the hidden treasure.
Hundreds of fans are waiting for the official update on The Curse of Oak Island Season 5. Perhaps the Lagina brothers sooner or later might give an update on this History Channel reality show.