"The Curse of Oak Island" Season 5 is a much-awaited show on the History channel. Although the network has not yet confirmed the next season, fans are eagerly expecting both the show and Lagina brothers to return. However, will they be able to get to the bottom of the mystery at least this time?
'The Curse of Oak Island' Excavation History
The history of this island is more than 200 years old. It all started when a 17-year-old teenager, Daniel McGinnis after finding a strange light on an island at night just a bit offshore from where he lived in Canada's Nova Scotia decided to investigate the matter.
He found a circular depression of around 13 feet diameter indicating that something was buried inside it. He started digging it and at 2 feet, 10 feet, 20 feet he kept on finding hints that there was a treasure hidden inside reports Mother Nature Network.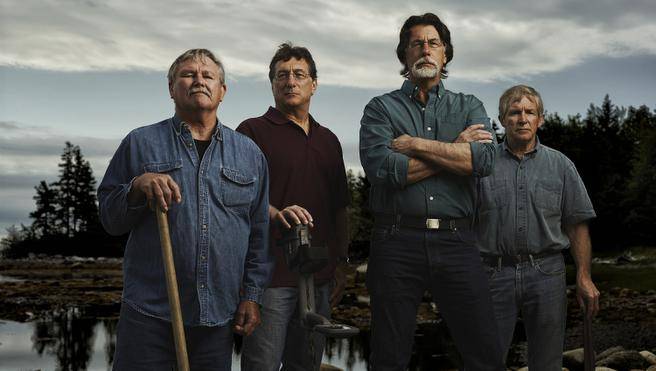 That was in the year 1795 and even after 200 years excavation teams have tried multiple times but are yet to get hands on the rumored treasure.
After long years, buried at 90 feet was found one of the most important discoveries of Oak Island. A stone slab with cryptic writing was discovered. But no one could decipher the code for decades. In 1860, a renowned professor of languages, James Leitch from Nova Scotia deciphered it.
According to the professor, the message says that two million pounds are buried forty feet below. Interestingly, despite using advanced equipment and digging beyond 190 feet there is no sign of the buried pounds.
Will 'The Curse of Oak Island' Season 5 Solve the Mystery?     
Lots of theories have been making round regarding who could be the owner of this treasure. The most popular theory is that the money is pirate booty. One theory suggests that the treasure consists of lost jewels of Maria Antoinette.
Another theory says that the treasure can be secret documents of play of William Shakespeare or it can be the lost Ark of the Covenant. All this is certainly interesting which is why fans eagerly are waiting for "The Curse of Oak Island" Season 5 to begin soon.
According to Opp Trends, Lagina brothers are expected at least to find some clue to the treasure. They are also expected to use advanced equipment to dig further. With all these theories and mysteries surrounding the treasure, the upcoming "The Curse of Oak Island" Season 5 undoubtedly is going to increase the hype further.
Also Read: 'The Curse Of Oak Island' Season 5 Update & Secrets: Whose Treasure Is Hidden Below? Is It A Hoax?