Microsoft has not been doing really well with their smartphones. But the sales statistics of their ultrabook Tablet PCs have been amazing. Their Surface Pro hybrid 'Laptop-Tablet' have awesome features, great hardware and a high price tag to match all that. That may be the only downside to a great product from Microsoft. Due to their really high price, consumers with a budget oriented mind are going for cheaper products that offer the same features at a value, without the Microsoft tag. One such product that has been announced is Cube i9, which can be pre-ordered from anywhere in the world.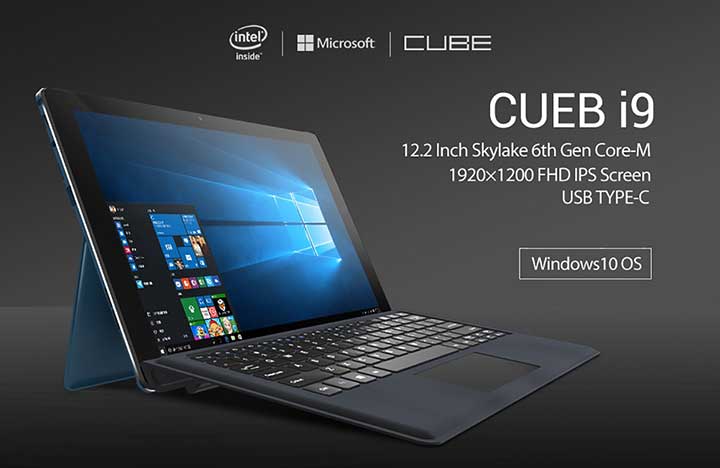 Cube i9 will go on sale starting March 20th, but the product has already gained some worthwhile attention for the specs as well as the price tag. The hybrid device looks amazing and the overall build quality looks promising. The edges are sleek and look premium. But what is impressive is that the device has the 6th Generation Intel M3-6Y30 Skylake chipset, with the Gen9LP HD515 graphics processing unit. There is a whopping 4 GB of RAM along with 128GB of internal storage. This can also be expanded by another 128GB via TF card.
One thing that sets apart the Cube i9 from the Microsoft Surface Pro 3 is the screen size. The Cube i9 has a 12.2inch display with a lower resolution of 1920×1080 pixels, while the Surface Pro 3 comes with a 12-inch display with a brilliant resolution of 2560×1440 pixels. Other features in the Cube i9 include a USB Type C-Port, Bluetooth 4.0, Wi-Fi and an optional glass fiber transformer keyboard that must be bought separately.