The highly anticipated series; 'The Crown' is just about to buzz out strong, and this time 'Netflix' has made the intentions clear to roll out its way boldly. Focusing on the life of U.K.'s Queen Elizabeth II, this dramatic binge is just what will amaze you.
The Crown star cast is being led by Matt Smith who is playing the role of Prince Philip and Claire Foy who plays the role of Queen Elizabeth. Apart from them, John Lithgow joins the victorious cast as Washington Churchill. The series is all set to enter the kingdom of the internet starting November 4 on Netflix in North America.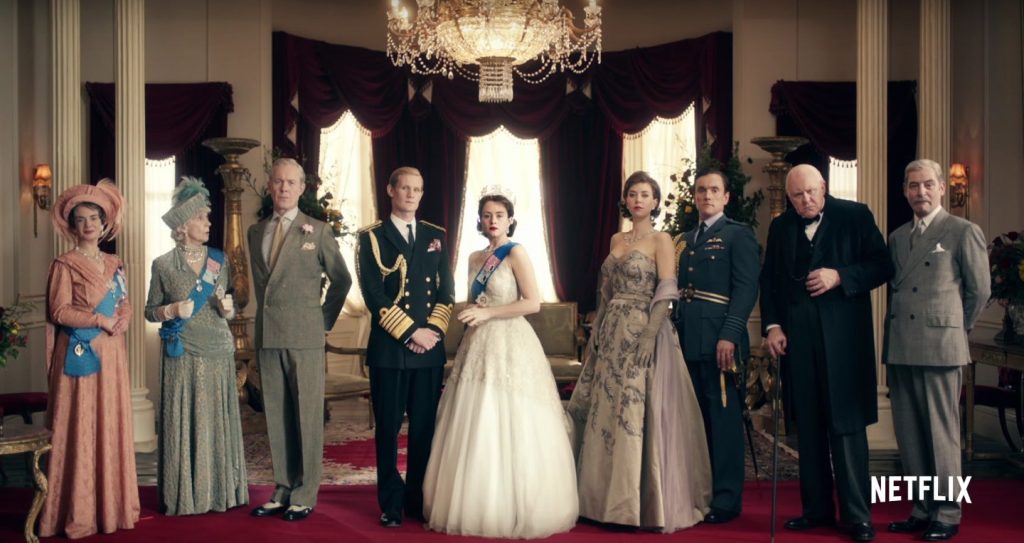 According to the sources, Netflix has adapted Peter Morgan's play The Audience starring Helen Mirren. This Netflix series will revolve around the story of a Queen's rise to power featured from the beginning of the 1950s where the young empress copes with a string of enormous challenges after the unexpected death of George VI.
However originally, Netflix focuses on Queen Elizabeth II journey, and portrays her as a 25-year-old who faces challenges in a foraging relationship with Prime Minister, Sir Wilson Churchill. The British empire is in decline from all the political aspects and through this disarray; a woman builds herself strong which is further traditionally and creatively depicted in the series.
This is where a new era is formed. Wonderfully constructed scripts reveal the Queen's eventful journey and a dramatic love tail between her and her partner. From there dawns a new empire and the commencement of a new tale of romance equates.  
At the present day, the series is expected to run more than just two seasons, as varied reports surface. The 1970s and 1980s are the most critical eras which involved Margaret Thatcher's stint, which we all eagerly wait to see. However, for all the fans The Crown is just setting the scales for a beautiful season ahead.