"Criminal Minds" Season 13 spoilers indicate that someone from the BAU group will have to face the death. Three of the characters from this team were involved in a car accident in the final episode of the last season. Will these three survive and is this a trap set by Mr. Scratch so that BAU agents cannot find his hideout? Check out more!
According to The Christian Post, the Behavioral Analysis Unit aka BAU will have to face the loss of one or even two of its members in the upcoming "Criminal Minds" Season 13. The spoilers hint that the new season will have to move on without a few of the original cast members who have been with the show since the start.
Vangsness And Cook Demand Equal Pay  
The two actresses Kirsten Vangsness and A.J. Cook who have been playing the role of Garcia and Jareau respectively on the show have not signed the contract for the "Criminal Minds" Season 13 as of yet. Reports indicate that both these actresses are demanding equal pay similar to their male colleagues, Matthew Gray Gubler and Joe Mantegna.
According to Celebeat, Vangsness is still negotiating with the showrunner and hence may return. On the other hand, Cook is one of the three who is caught in the car accident and there is a strong possibility that the showrunner might let her die in the accident if the payment terms are not settled.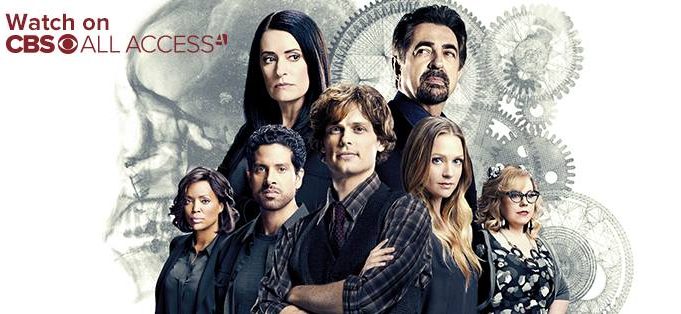 It will be a big blow for the show if both the actresses and even one of them leave the show as "Criminal Minds" is already low on star actors in the absence of Thomas Gibson and Shemar Moore. Although the latter returned for the final episode of the last season, he is not expected to be a part of "Criminal Minds" Season 13.
Who Will Die In 'Criminal Minds' Season 13?
According to the executive producer of the show, Erica Messer, she does not want anyone of the BAU members' to die but it will all depend on the writers. However, she did not say anything whether the accident was caused by Mr. Scratch who did not want the three BAU agents to reach his hideout.
But she did hint that something unexpected and frightening is going to happen in "Criminal Minds" Season 13 that returns on television on September 27.
Also Read: 50 Best Torrent Sites 2017 | Working and Live Sites