Just two months left for the airing of 'Criminal Minds' Season 13 and fans are quite excited about it. They are presently confronting a big question whether or not the CBS crime drama series will see the returning of 'Chicago Hope' actor Thomas Gibson as Aaron Hotchner.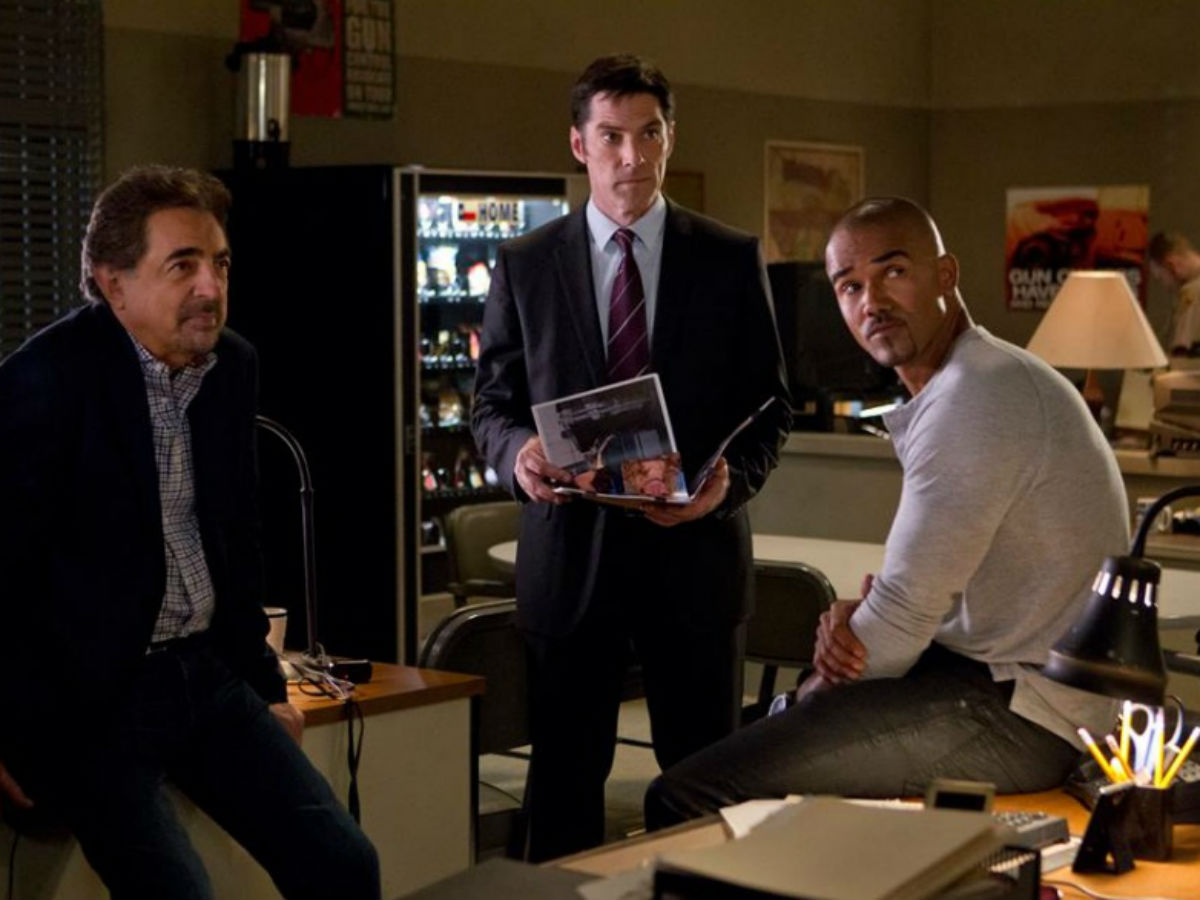 On the other hand, 'Criminal Minds' Season 13 is highly expected to have a round of alterations in the cast. Paget Brewster, who was seen as Emily Prentiss in the 200th episode, recently shared her opinions in one of her interviews at the San Diego Comic Con regarding the rackets involving the coming and going in the upcoming series.
According to Inquisitr, during the promotion of Batman and Harley Quinn (that will hit the big screens on August 14, 2017) at the Comic Con, Paget Brewster gave her opinion about the upcoming episodes of 'Criminal Minds' Season 13. When the 48-year old 'Let's Talk About Sex' actress was questioned how the team would be working despite the alterations in the cast members, she answered that they would take care of each other a lot. She further replied that it's quite difficult to not miss members who exit the show "Whether by choice or not by their choice but it's the same as any other job. Over a decade people come and go."
As far as the spoiler of the upcoming season is concerned, Matthew Gray Gubler (Spencer Reid) will be seen getting back to work after his ordeal. It is also confirmed that his mother, Diana Reid (Jane Lynch) is safe somewhere and he feels that she should stay the same way always. She was previously kidnapped by her caretaker and he wants to keep his mother's whereabouts secret to avert such incident. On the other hand, working with Behavioral Analysis Unit (BAU) still seems to be the best option for him in the upcoming season.
Don't miss the premiere of 'Criminal Minds' Season 13 on Wednesday, September 27 at 10 pm EDT on the CBS.