"Criminal Minds" Season 12 will see a lot of unexpected things. The spoilers indicate that Jane Lynch aka Diana will return in the upcoming episode of April 26 to give mental support to her son, Spencer Reid. Also, the synopsis reveals that there will be health crisis and it is quite possible that someone in the BAU team may be affected. Check out more in detail!
Diana Reid Returns in 'Criminal Minds' Season 12
According to Comicbook, the upcoming episode of the show titled, "Unforgettable" will show the return of Jane Lynch who plays the role of Diana Reid. Incidentally, Spencer Reid is behind the bars and is going through an emotional turmoil. Until now, it was Spencer who always extended moral support to his Alzheimer patient mother.
However, now that her son is in jail, it is high time Diana pays a visit to him in "Criminal Minds" Season 12. This time around it will be Diana who will give support and share the anxieties of Spencer.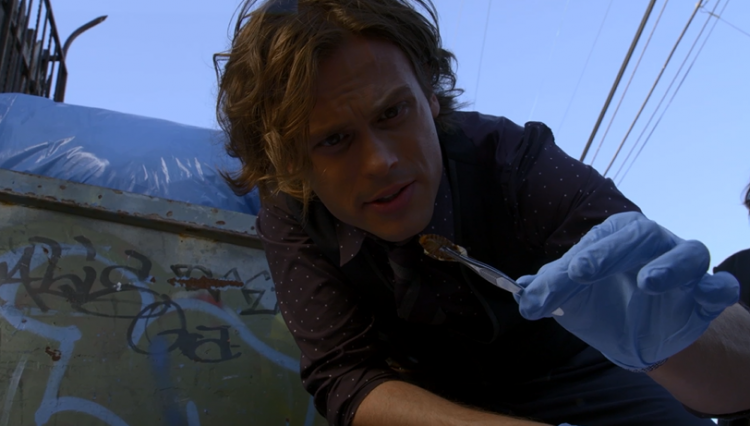 Elsewhere, the snaps of "Criminal Minds" Season 12 reveal that there are many friends all lying up in hospital beds. Does this indicate that some health crisis has hit the BAU team? It is quite possible that a disease is on the verge of hitting the Agents. But the synopsis indicates differently.
According to "Criminal Minds" Season 12 synopsis, several employees of the federal government die due to symptoms similar to heart attack. One of the dead employees is a friend of Walker and hence BAU Agents seriously starts investigating on the matter, says The Christian Post.
Shemar Moore's Return is Much-Awaited
The show has received an extension for the Season 13 which is good news for the "Criminal Minds" fans. However, most importantly fans are eagerly awaiting the return of Shemar Moore aka Derek Morgan in the final episode of "Criminal Minds" Season 12. The finale episode will air on May 10.