Criminal Minds has kept the audience engaged with its sudden twists and far-sighted storyline. Since 2005, the show with its main character played by Thomas Gibson has achieved a lot of success but the ratings tumbled a lot after the controversial exit of the lead actor. The only and the obvious reason to bring back Gibson on board is to boost up the ratings of the show.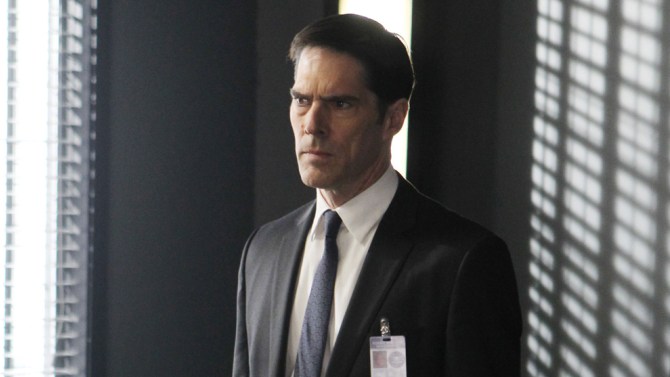 In the upcoming episodes of the series, Gibson will be seen making a comeback with the newly formed anti-terrorist team that features Alvez, JJ, Prentiss, and Rossi. The episode will be inked by Erica Messer and will have Matthew Gray Gubler as its director. When Gubler was asked about Gibson's return, then he said that it's a brilliant idea to bring him on board as it would help the series to a great extent.
According to Inquisitr.com, the relationship of the fellow actors was great and there was no spark of any tension, but things changed rapidly and Gibson left the show.  A source close to the creative team said: "The cast and crew are a very solid, tight-knit family … I'm sure it's going to be resolved, [Gibson and Virgil] will post a photo together … they've known each other for 12 years, and they're together for 12 hours a day. Things happen,". Well, we can agree to this.
Since tensions surfaced, writer and producer, Virgil Williams fired Thomas Gibson from the show. But now things appear to be fine and Gibson is set to return to the show. The script, however, is not ready and no such plot leak has taken place suggesting the return of Gibson, but fans are more than happy on reading the news.