Crash Bandicoot N.Sane Trilogy release dates finally revealed by Activision and the PAX gameplay of the game shows a number of new re-mastered Gameplay Tweaks.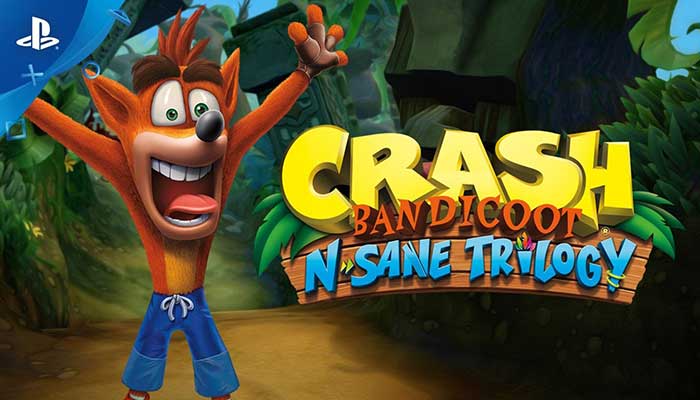 Activision last month revealed the Crash Bandicoot N.Sane Trilogy release dates for PS4 consoles. Now all the PS4 players and fans of Crash bandicoot N.Sane know when they'll be able to get their hands on the much-awaited titles.
A recent new trailer of the game also revealed that the game will be coming on PS4 on June 30 this year. Check out the trailer below released by PlayStation Official YouTube Channel.
The game was recently also showed off at the PAX East festival and a lot of eagle-eyed fans have noted down some really different gameplay. According to them, this gameplay seems to be based on an entirely new build of the game. The new build gameplay offers much-improved visuals, light effects, and textures.
A game fan named @Motwera on Twitter discusses the matter in his words stating that "the Beaches at N.Sanity Beach N.Sane just got more beautiful (Lighter: PSX, Darker: PAX)". Following is his tweet:
The beaches at N. Sanity Beach N. Sane just got more beautiful (Lighter: PSX, Darker: PAX) pic.twitter.com/4gbykcHhR7

— ϺOTWΕRA (@Motwera) March 13, 2017
Another Crash Bandicoot N.Sane trilogy fan @BringBackBandicoot has shared some compression images along with his tweet. Some of the big changes are clearly visible in the tweet images.
"Is 3 months enough time to finish the game" they ask. ??? pic.twitter.com/V0zu88Rzo2

— JumpButton (@JumpButtonCB) March 13, 2017
There has also been some suggestion over the game's availability on Xbox One as well. It's not cleared until now that either the game is coming to Xbox One or not. It's definitely coming to PS4 though.
PlayStation Irelands recent tweet strengthens the claims that the game will definitely be coming to PS4. In their tweet, they said that "It will be coming to PlayStation 4 and PS4 Pro first. This tweet confirms that the game is indeed coming to PlayStation consoles for sure.
An EB Games Australia's promotional poster also confirms that the game will be coming to PS4 as an exclusive title. So most of the Microsoft's Xbox One console owners who definitely want to play this marvel, will either have to wait for it to release on Xbox or they'll have to enjoy the game on a PS4.
The good news is that the game will only cost about $43.55 for US and £34.99 for UK players. They will all be able to enjoy all three games at a very affordable price. The three games in the Trilogy will include titles such as Crash Bandicoot, Crash Bandicoot 2: Cortex Strikes Back, and Crash Bandicoot: Wrapped.
As a fan of the Crash Bandicoot series games, I am excited to play the Trilogy on PS4. I hope it comes soon to the Xbox One as well. What are your thoughts on the news? Leave a comment to show your support.