Samsung is getting ready to reveal its main flagship model for 2017 in the form of the Galaxy S8 at an event taking place on March 29. Apple, on the other hand, has time until September to set all up for the reveal of the iPhone 8. Both phones will probably become the most popular models of 2017, with tons of rumors surrounding each of them.
Although many rumors talk about how Apple will pack the iPhone 8 with tons of novel features, the Galaxy S8 has some tricks up at its sleeve, tricks that could put it ahead of the upcoming iPhone.
One of the biggest advantages of the Galaxy S8 is the inclusion of a microSD card slot. This may sound unimportant, since not a single iPhone model came with an SD card support, but in today's world where even simple mobile titles can swallow a couple of gigabytes of storage space, with movies taking up to a couple of dozens of GB, it's always good to know that your phone's storage can be expanded. The slot is supposed to support up to 2 TB cards.
Iris scanner is another feature exclusive to the Galaxy S8. A fingerprint scanner can make your phone more secure, but with an iris scanner, your sensitive private data will be extra secure. Two biometric-based security systems are always better than one. There are chances for the iPhone 8 to come equipped with an iris scanner, but they are pretty slim.
Many rumors talk about the Galaxy S8 arriving with a Desktop Mode, a feature similar to Microsoft's Continuum. Basically, Desktop Mode will allow the phone to be hooked to a monitor and peripherals, allowing the device to be used as a classic desktop PC. You won't have access to Windows OS, but even Android can offer a solid desktop experience.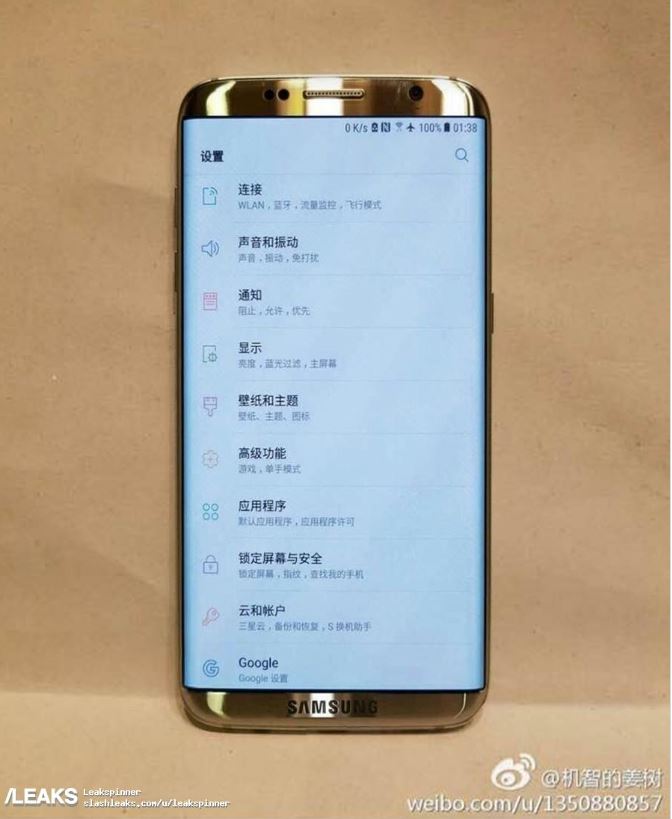 Best mode should also find its way to the Galaxy S8. The feature, once activated, should notch up clocks of the processor and graphics chip, offering users additional power under the hood.
And finally, despite early rumors suggesting Samsung will ditch it, a 3.5 mm audio jack will most certainly be featured on the Galaxy S8. We all know what Apple did with the connector on the iPhone 7, and the reasons why the company did it (both the official and not so official ones). And when the main competitor decides to keep a feature disappearance of which angered lots of Apple fans, you know Samsung will promote the presence of the 3.5 mm jack with all their strength.
Also Check: How to Fix 'iMessage Not Working'
On the other hand, the iPhone 8 should (finally) bring wireless charging and an OLED screen (although only on one iPhone 8 model), the two features present on the Galaxy S models for generations already.