A new update for CS: GO is packed with redesigned Nuke map, the map is part of the new Operation Wildfire event.
In a post on the Counter-Strike website Valve has announced the return of the famous map "Nuke is one of Counter-Strike's most iconic and enduring maps. First released in November 1999, the map has undergone numerous aesthetic and functional changes over the years, yet always retained its elegant simplicity. We're excited to announce the latest evolution of Nuke in Counter-Strike: Global Offensive."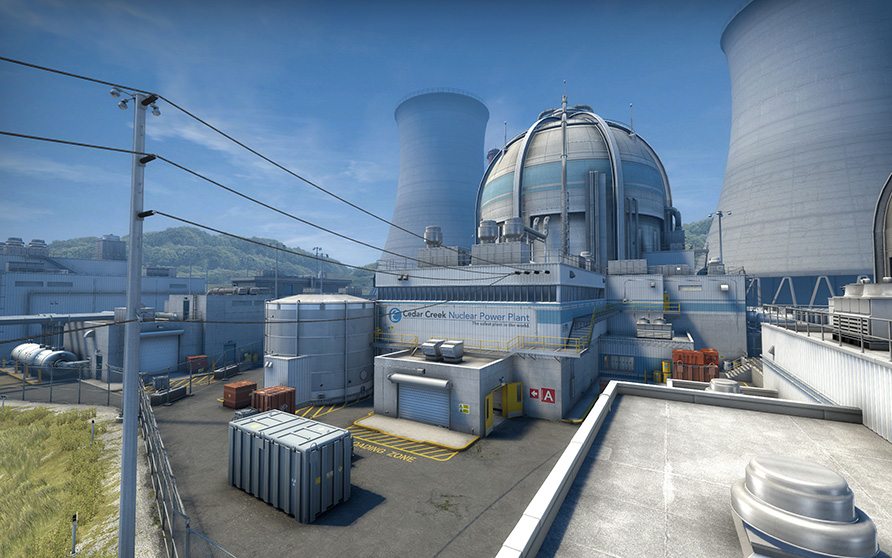 The main reason for the overhaul of the map was to enable the Terrorist team more tactical options while at the same time improving gameplay. "We set out to adjust rotation times between the stacked bombsites, Counter-Terrorist strategic control of the rafters, and added a new outdoor attack route."
It is known that Counter-Terrorist team had more tactical options allowing them a higher chance to win rounds. Aside from technical changes, Nuke has been visually updated and added to Competitive Matchmaking playlists. For more information about the changes and for some screenshots of the redesigned Nuke map visit official Counter-Strike site.
Operation Wildfire, a new event in CS: GO features free access to seven maps made by the community, and players that purchase a pass ($6) for the event will get an Operation Journal, enabling them to track stats in competitive matches, an Operation Wildfire Coin, as well as access to two campaigns.
Operation Wildfire contains the following campaigns:
The Gemini Campaign –"The Gemini Campaign has 23 Guardian Mode missions and 3 Co-op Strike missions designed for you and a friend to play (and replay) cooperatively."
The Wildfire Campaign – "Wildfire Campaign missions feature Casual, Arms Race and Deathmatch game modes. Earn mission XP when you execute the specified mission action."