ARM announced one brand spanking new GPU and two CPUs at Computex 2017, updating their product line for devices scheduled to launch next year.
It's a necessity for ARM to announce their newest processors well ahead of time as that's the only feasible way for them to ensure that the company's customers, the chip makers, can build their products with those new processors.
The new CPUs announced at Computex 2017 include the Cortex-A55 and Cortex-A75 that can be seen as the replacements for Cortex-A53 and Cortex-A73 respectively. The company has also confirmed that the "big" processors like the A75 will be refreshed once every year while the smaller or "LITTLE" CPUs will be refreshed every two to three years (basically, the same approach they embraced with the A55).
Apart from the obvious performance improvement, one key aspect about these new CPUs is that they can now be configured in a cluster in odd numbers. For example, a 1 + 7 or 2 + 5 configuration which is not an option with the current-generation products. This new feat has been made possible by ARM's new DynamIQ technology that allows a lot more flexibility while making new cluster combinations.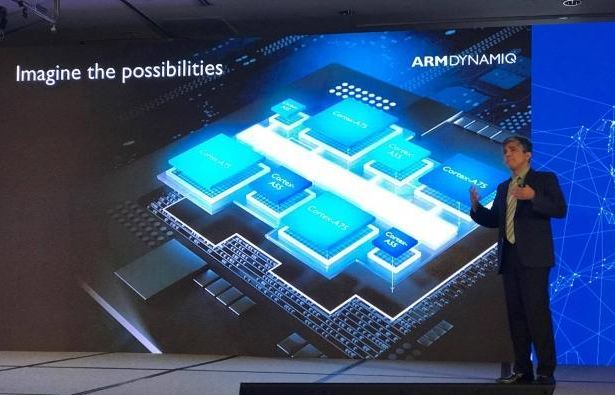 Worth noting, as long as the total core count is under eight, it is also possible to make these combinations within a single cluster of cores rather than multiple clusters. While more clusters are technically possible, the vast majority of users will seldom get to see anywhere above eight in a smartphone.
Meanwhile, ARM has also confirmed a new GPU in the next-generation G72 which is expected to be paired with the new cores inside of various SoCs in the same ways Huawei's HiSilicon does. G72 will be a smaller and improved successor to the G71. It is optimized to boost VR capability in addition to bringing several new features to facilitate a more efficient power use and deliver a better performance.
Expectedly, there was no word on the new chips that will make use of these GPU and CPU cores, neither did ARM reveal exactly when they are expected to launch.
[
Via
]