DOOGEE is going to launch a bezel-less smartphone which looks like Mi MIX, but comes with its own set of differences. We are quite interested in both the smartphones, so we decided to see where the two smartphones differ.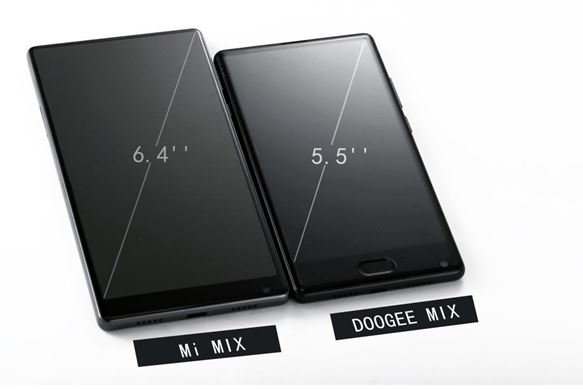 Design and display
First of all, DOOGEE MIX is smaller than Mi MIX. From the released photo, DOOGEE MIX will carry an approximately 5.5-inch display, but with a size similar to 5-inch smartphones like Samsung S7 and Huawei nova. Comparing to the 6.4-inch display of Xiaomi MIX, DOOGEE MIX is smaller and offers a more comfortable grip.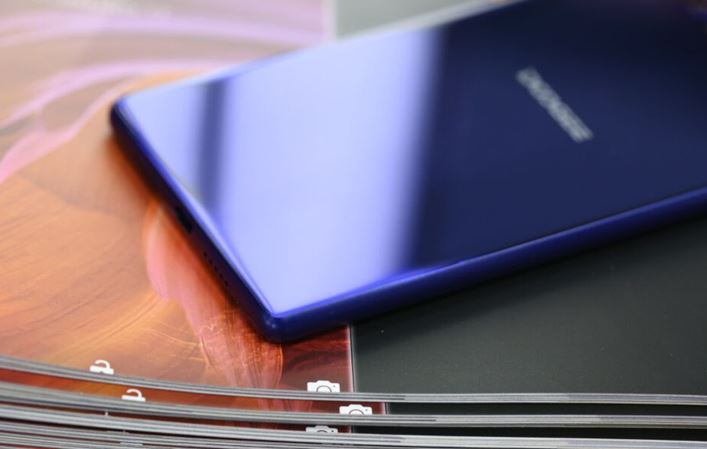 Sound clarity
Another difference between DOOGEE MIX and Xiaomi MIX is an earpiece. DOOGEE MIX keeps the earpiece speaker on top of its body, which is designed as slim strip to get a bezel-less design on top. As we know, Xiaomi MIX replaces the earpiece with cantilever piezoelectric ceramics acoustic technology, converting voice by mechanical resonance. Users complained a lot about this technology since it sacrificed the quality of calling to some extent. Compared with the no-receiver design of Xiaomi MIX, a real receiver of DOOGEE MIX will ensure clarity of calling.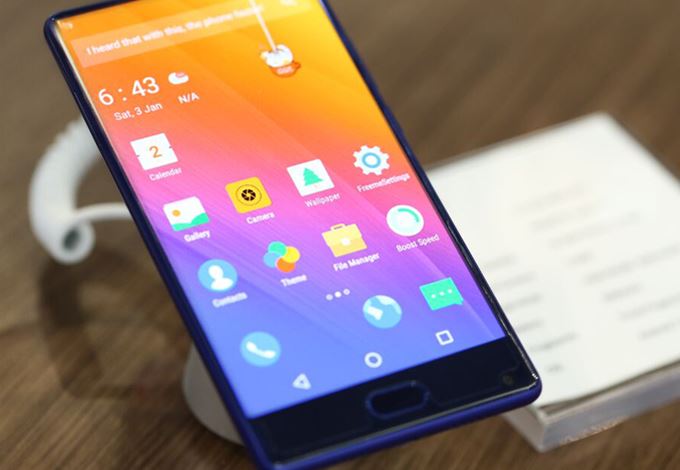 Processor and specs
Furthermore, Mi MIX came with two colors: black and white. While some photo shows DOOGEE MIX has three colors, apart from black version, there are two kinds of blue: dark blue and light blue. Other information about DOOGEE MIX hints at the smartphone sporting a premium processor. Rumors says DOOGEE MIX will house Helio P25 with 4GB/6GB of RAM and 64GB/128GB internal storage. There will be allegedly a high-end version housing Helio X30. DOOGEE MIX is expected to come with Samsung Super AMOLED screen. The price of DOOGEE MIX is not released for now, but we presume it will be over $200 with these superior specs.
DOOGEE MIX Specs
CPU: P25/X30
RAM: 4GB/6GB/8GB
Storage: 64GB/128GB
Screen: 5.5-inch AMOLED screen
Color: Black/Blue