Fans are super excited to find out which of their favorite movies/TV shows are coming to Netflix, Hulu, and Amazon Prime in the month of August 2017. The list has now been released online.
What is coming to Netflix, Hulu, Amazon Prime in August 2017
If you are a 'Matrix' movie fan then you need to mark your calendar as the film arrives on Netflix this August 1st. Indian movie buffs can check out the superhit romantic film 'Jab We Met' on Aug.2.
Netflix will also feature fan favorite, 'A Cinderella Story' a romantic comedy film that shows the story of two Internet pen-pals and how they meet. This film was released in 2004 but Hilary Duff fans cannot miss watching this one on Netflix.
Hulu is having a series of films lined up for streaming in the month of Aug.2017. Science fiction such as 'Final Fantasy: The Spirits Within' and 'Final Fantasy VII: Advent Children' will air on Aug.1. It will also feature horror movies such as 'Saw' Part 1 to Part 5 and superhero film such as Spiderman and Spiderman 2.
Last but not the least Amazon Prime will stream some original shows along with the popular movies this August 2017. Fans can watch horror movie 'Saw' not only on Hulu but also on Amazon Prime. And 2009 hit film 'My Bloody Valentine' on Aug 19. According to Variety 1952s classic film 'High Noon' and 'Bill & Ted's Bogus Journey' and 'Bill & Ted's Excellent Adventure' is also coming to Amazon Prime to entertain the viewers.
Check out the list of popular movies coming to Netflix, Hulu and Amazon Prime below.
What is Coming to Netflix in August 2017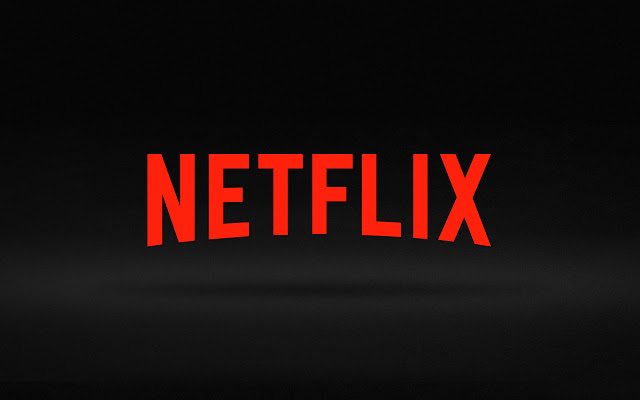 | Netflix New Arrivals August 2017 | |
| --- | --- |
| August 1 | A Cinderella Story |
| | Bad Santa |
| | Cloud Atlas |
| | Crematorium: Season 1 |
| | Everyone's Hero |
| | Funny Games (US) |
| | Innerspace |
| | Jackie Brown |
| | Lord of War |
| | Maz Jobrani: Immigrant |
| | Nola Circus |
| | Opening Night |
| | Practical Magic |
| | Sleepy Hollow |
| | Small Soldiers |
| | Surviving Escobar – Alias JJ: Season 1 |
| | The Addams Family |
| | The Astronaut's Wife |
| | The Bomb |
| | The Hollywood Masters: Season 1 |
| | The Last Mimzy |
| | The Matrix |
| | The Matrix Reloaded |
| | The Matrix Revolutions |
| | The Number 23 |
| | The Royal House of Windsor: Season 1 |
| | The Truth About Alcohol |
| | The Wedding Party |
| | Tie The Knot |
| | Who Gets the Dog? |
| | Wild Wild West |
| | |
| August 2 | Jab We Met |
| | The Founder |
| | |
| August 3 | Sing |
| | The Invisible Guardian |
| | |
| August 4 | Icarus |
| | Voltron: Legendary Defender: Season 3 |
| | Wet Hot American Summer: Ten Years Later: Season 1 |
| | |
| August 5 | Holes |
| | |
| August 8 | My Little Pony: Friendship Is Magic: Season 7 Episodes 1-13 |
| | |
| August 9 | Black Site Delta |
| | |
| August 10 | Diary of an Exorcist – Zero |
| | |
| August 11 | Atypical: Season 1 |
| | Home: Adventures with Tip & Oh: Season 3 |
| | Naked |
| | True and The Rainbow Kingdom: Season 1 |
| | White Gold |
| | |
| August 13 | Arthur and the Invisibles |
| | Hot Property |
| | Mission Control: The Unsung Heroes of Apollo |
| | |
| August 14 | The Outcasts |
| | Urban Hymn |
| | |
| August 15 | Barbeque |
| | Brad Paisley's Comedy Rodeo |
| | 21 |
| | A New Economy |
| | All These Sleepless Nights |
| | Donald Cried |
| | Murderous Affair: Season 1 |
| | My Ex-Ex |
| | The Sweet Life |
| | |
| August 16 | Gold |
| | |
| August 18 | Dinotrux: Season 5 |
| | Glitter Force Doki Doki: Season 1 |
| | I Am Sam |
| | Marvel's The Defenders: Season 1 |
| | What Happened to Monday |
| | |
| August 19 | Hide and Seek |
| | |
| August 20 | Camera Store |
| | |
| August 21 | AWOL |
| | Bad Rap |
| | Beautiful Creatures |
| | Gomorrah: Season 2 |
| | Unacknowledged |
| | |
| August 22 | Lynne Koplitz: Hormonal Beast |
| | Sadie's Last Days on Earth |
| | |
| August 23 | Feel Rich |
| | |
| August 25 | Disjointed: Part 1 |
| | Death Note |
| | DreamWorks Dragons: Race to the Edge: Season 5 |
| | Once Upon a Time: Season 6 |
| | |
| August 29 | Bring It On: Worldwide #Cheersmack |
| | Ryan Hamilton: Happy Face |
| | The Good Place: Season 1 |
| | |
| August 31 | Be Afraid |
What is Coming to Hulu in August 2017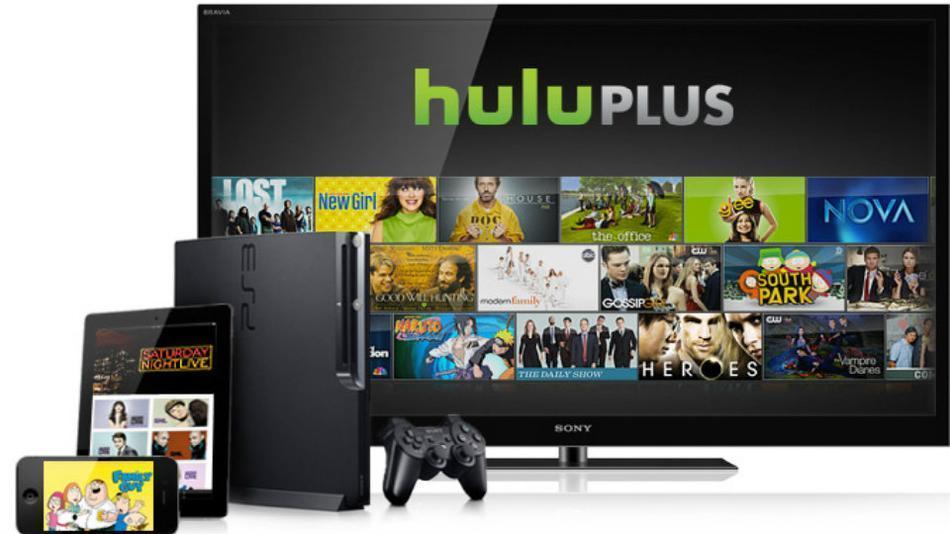 | Hulu New Arrivals August 2017 | |
| --- | --- |
| August 1 | The Bachelorette: The Men Tell All |
| | Ali |
| | Among Friends |
| | Arthur |
| | As Good as it Gets |
| | Bad Boys |
| | Bad News Bears |
| | Bad Company |
| | Benny & Joon |
| | The Big Chill |
| | Bill & Ted's Bogus Journey |
| | Bill & Ted's Excellent Adventure |
| | Bloodsport |
| | Box of Moonlight |
| | Breakdown |
| | Center Stage |
| | Center Stage: On Pointe |
| | Center Stage: Turn it Up |
| | Charley One-Eye |
| | Charlotte's Web |
| | Clue |
| | Clueless |
| | Coming to America |
| | Criminal Law |
| | Cujo |
| | Dead Gamers |
| | The Dead Zone |
| | Delta Force |
| | Eve's Bayou |
| | Far From Home |
| | Final Fantasy VII: Advent Children |
| | Final Fantasy: The Spirits Within |
| | Finding Forrester |
| | The Foot Fist Way |
| | Friends and Lovers |
| | The General?s Daughter |
| | Get Rich or Die Tryin? |
| | Ghost |
| | Hannie Caulder |
| | Harlem Nights |
| | Harsh Times |
| | Hey Arnold! The Movie |
| | High Noon |
| | Higher Learning |
| | Honey, I Shrunk the Kids |
| | The Italian Job |
| | Mars Attacks! |
| | Men in Black II |
| | The Mod Squad |
| | New in Town |
| | Once Bitten |
| | Once Upon a Time in Mexico |
| | Paycheck |
| | Puppetmaster: Axis Termination |
| | The Pursuit of D.B. Cooper |
| | Rachel Getting Married |
| | Reds |
| | Sahara |
| | Saving Private Ryan |
| | Saw |
| | Saw II |
| | Saw III |
| | Saw IV |
| | Saw V |
| | Sleepy Hollow |
| | Spider-Man |
| | Spider-Man 2 |
| | The Swan Princess and the Secret of the Castle |
| | The Swan Princess |
| | Teen Witch |
| | Teen Wolf |
| | Teen Wolf Too |
| | Terry Factor: Live in Concert |
| | The Toy |
| | Ulee's Gold |
| | Vanilla Sky |
| | Wayne's World 2 |
| | |
| August 2 | CMA Fest 2017 |
| | Cup of Culture |
| | Valkyrie |
| | |
| August 5 | Billy on the Street, Season 5 |
| | Hacker |
| | |
| August 6 | Mosquito |
| | |
| August 7 | You're the Worst, Season 3 |
| | |
| August 8 | Difficult People, Season 3 Premiere |
| | Earth Live! |
| | |
| August 9 | Tall Men |
| | |
| August 11 | We Bare Bears, Season 2 |
| | |
| August 15 | Bachelor in Paradise, Season 4 Premiere |
| | Better Things, Season 1 |
| | Beneath |
| | Felony |
| | Hamlet |
| | Invasion U.S.A. |
| | It Takes Two |
| | Ladybugs |
| | Love Story |
| | Missing in Action |
| | Missing in Action 2: The Beginning |
| | Narc |
| | Next |
| | The Prince and Me |
| | The Ruins |
| | Sabrina |
| | Universal Soldier |
| | Yours, Mine and Ours |
| | |
| August 16 | Regular Show, Season 8 |
| | |
| August 17 | Marlon, Series Premiere |
| | |
| August 18 | Mary Kills People, Season 1 |
| | Stan Against Evil, Season 1 |
| | |
| August 19 | My Bloody Valentine |
| | |
| August 20 | In Secret |
| | |
| August 21 | Air Bound |
| | |
| August 27 | Florence Foster Jenkins |
| | |
| August 29 | Gimme Shelter |
| | |
| August 31 | 2 Days in the Valley |
| | All Over the Guy |
| | Barnyard |
| | Blow Out |
| | Blue Velvet |
| | Burnt Offerings |
| | Chaos |
| | De-Lovely |
| | Desperate Hours |
| | Fire in the Sky |
| | Gangs of New York |
| | Girl, Interrupted |
| | Harriet the Spy |
| | Hercules |
| | Kangaroo Jack |
| | Little Man Tate |
| | Lost in America |
| | Mr. Mom |
| | Mulan |
| | Shivers |
| | Tracker |
| | Underworld |
| | Underworld Evolution |
| | Under the Sea |
| | Walking Tall |
| | Zoom |
What is Coming to Amazon Prime in August 2017
| Amazon Prime New Arrivals August 2017 | |
| --- | --- |
| August 1 | All Dogs Go to Heaven |
| | Among Friends |
| | Bad Boys (1983) |
| | Bad Company (1972) |
| | Benny & Joon |
| | Bill & Ted's Bogus Journey |
| | Bill & Ted's Excellent Adventure |
| | Box of Moonlight |
| | Breakdown (1997) |
| | Charley One-Eye |
| | Criminal Law |
| | The Dead Zone |
| | Eve's Bayou |
| | Far from Home (1989) |
| | Friends and Lovers |
| | The General's Daughter |
| | Ghost |
| | Hannie Caulder |
| | Harsh Times |
| | High Noon |
| | The Mod Squad |
| | New in Town (2009) |
| | Nulee's Gold |
| | Once Bitten |
| | The Pursuit of D.B Cooper |
| | Save the Last Dance |
| | Saw |
| | Saw II |
| | Saw III |
| | Saw IV |
| | Saw V |
| | Teen Wolf |
| | Teen Wolf Too |
| | Terry Fator: Live in Concert |
| | Wayne's World 2 |
| | |
| August 2 | Valkyrie |
| | |
| August 4 | Superbad |
| | Comrade Detective: Season 1 |
| | Lost in Oz: Season 1 |
| | |
| August 5 | The Ticket |
| | |
| August 15 | Tumble Leaf: Season 3 |
| | |
| August 17 | Nick Offerman & Megan Mullally: Summer of 69: No Apostrophe |
| | Undercover: Season 1 |
| | |
| August 19 | My Bloody Valentine |
| | |
| August 20 | In Secret |
| | |
| August 21 | The Last Ship: Season 4 |
| | |
| August 25 | The Tick: Season 1 |
| | |
| August 27 | Florence Foster Jenkins |
| | |
| August 29 | Gimme Shelter |
| | Victoria: Season 1 |