As announced earlier, Comcast has replaced the existing XFINITY TV app with a new and different XFINITY Stream app. And this hasn't gone too well with the customers of Comcast. While the former one wasn't loved either, the new one seems to take the hatred to next level.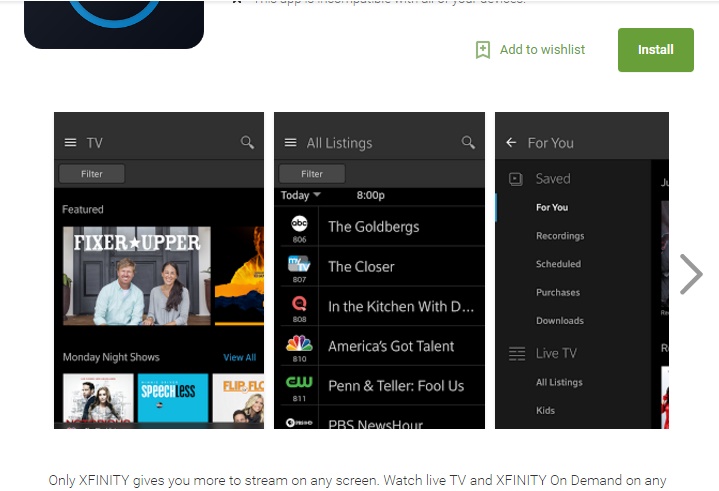 XFINITY Stream
The new XFINITY Stream app from Comcast allows you to stream entire cable lineup to your phone or tablet until hooked to the home WiFi network. When you leave your home, the app gets restricted to 200 live channels and whatever's on your DVR. According to Comcast, the experience is pretty similar to X1, the company's branded cable box, and we agree with that. The new app doesn't resemble any Android Material Design. Another noticeable missing feature is the ability to stream via Chromecast or Android Tv. Whether it's done on purpose to promote X1 box or not is debatable.
Anyways, the new XFINITY Stream app has replaced the old XFINITY app and is now live on the Google Play Store. The initial footprints for the new version aren't pleasing. Users are expressing their discomforts in form of negative reviews on the app's homepage. It will be interesting to see if Comcast notes user dissent and does something about it. Mostly, the users are complaining about the lack of local channels when outside the home Wi-Fi network and lack of casting functionality. Some users also reported about the huge typeface marring the app.
The XFINITY Stream app can be downloaded following the play store link HERE. Do share your experience on the new variant in the comments section below.