Android is known for the millions of apps that are available on the platform, and this is the reason why Android devices are the rulers in the smartphone market. Games across various categories are available in the Google Play Store for free as well as premium prices. There are some extremely popular games in the Play Store like Clash of Clans, Clash Royale, and NBA LIVE Mobile. But all those games are not simple and have so many features and actions.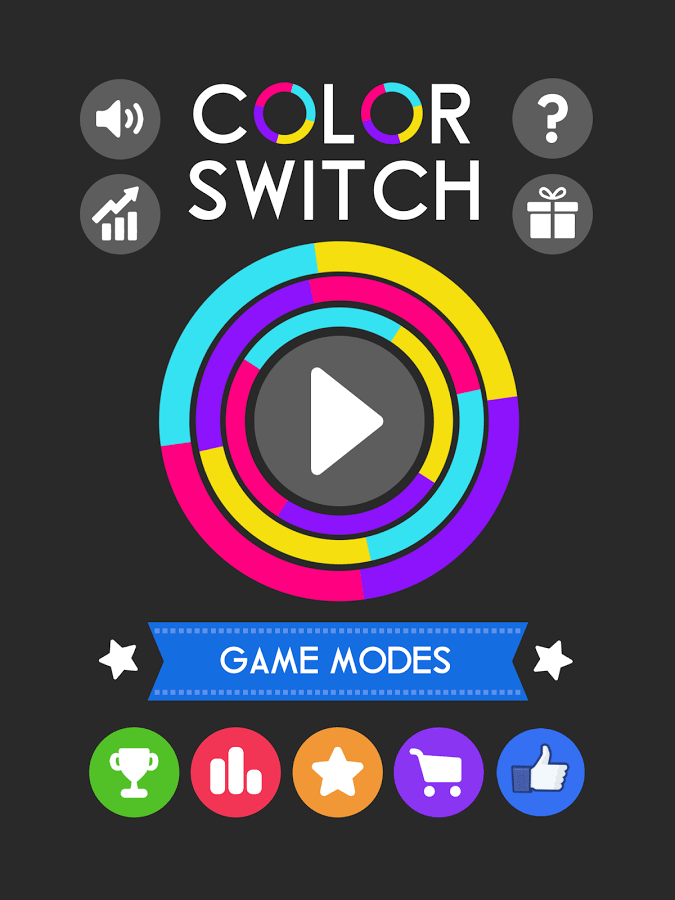 Well, if you love simple games like Tetris and Bubble Burst, you will love Color Switch. This game probably has one of the shortest descriptions in the Google Play Store. All you have to do is tap the ball through each obstacle carefully, and as you do so, the ball will change colors with a few powerups. The color pattern must be followed at each obstacle in order to cross it. If you pass through the incorrect color, you need to start the game again from the beginning.
As simple as it sounds, the Color Switch APK for Android is a very addictive game and is played by millions of users. Just yesterday, the game received a new update. The latest Color Switch 2.1.1 APK download comes with an endless mode Reverse and an endless mode Gravity. The game works on Android 2.3 and above and weighs 21.3 MB. You can download Color Switch APK v2.1.1 from APKPure.com.
Did you find this game addictive? Comment below!