Google is stepping up its Google Play game with the inaugural Google Play Awards, which will be held on May 19th this year, at 7 pm PDT. The event will honour Android apps across a range of categories. Have a look at the nominees below.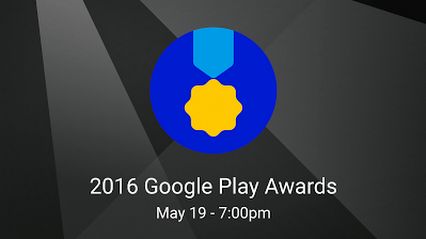 The nominees of the Best Game category are a fairly illustrious bunch: Alphabear, Clash Royale, Clash of Kings, Marvel Future Fight and Star Wars: Galaxy of Heroes. They've certainly got all the heavy hitters down, while also adding my personal surprise favourite, Alphabear. Of course, Clash Royale being on the list should come as a surprise to no one, considering its breakout success. Apart from this, there are also categories for "Standout Indie", "Best Use of Google Play Game Services" and "Early Adopter", which includes Minecraft: Story Mode.
Apple has already been honouring the best apps and games on its store with the Apple Design Awards, so it's nice to see Google following suite. This would, in its own way, encourage app developers to strive for the best, while also pointing out to consumers the products that are absolutely top of the line. Who do you think will win the Best Game category? Let us know in the comments below.