Renowned mobile strategy game Clash of Clans developer has upped their game against cheaters. Starting now, they have taken a hard-line against cheaters. This includes players who try to use third party software to get an uneven advantage over other players. Supercell will ban players using hacks. This is a serious penalty and could deter many potential hacks and unfair plays from happening in the future.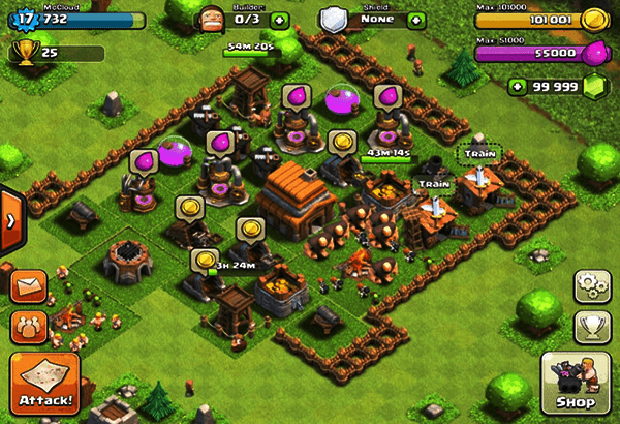 Clash of Clans developer Supercell taking the hard-line against cheaters
"Third party software consists of unapproved apps that manipulate gameplay. By altering game functionality, third party software aims to provide unfair advantages while potentially putting players' accounts and privacy at risk."
Such software includes hacks, mods, bots or any software that aims to modify or provide unearned progress. Clash of Clans is also stepping up their game against gem selling and game economy abuse.
"Such practices request private login data to access your account. While attached to your account, salespeople purchase in-game currency with stolen credit cards and/or payment fraud, without worrying about how the consequences may hurt you."
Clash of Clans developer Supercell will also clamp down on players who buy higher level accounts with better stats. They will also bring the hammer down on players who plan to sell their account to other players.
"In addition to the very real danger of a compromised account, participating in any of the above practices will lead to penalties such as revoked currency, temporary game suspension and even permanent closure of the game account."
Supercell has also warned that they will be unable to provide support to accounts found guilty of fraudulent behavior or ones which are compromised.
Clash of Clans is set to get a massive update in the coming days as Supercell plans to beat Niantic's Pokemon GO for the title of the best mobile game. Have you encountered hackers, bots or cheaters in Clash of Clans? Let us know in the comments below.
We'll keep you updated with more news about Clash of Clans and its developer Supercell's other titles.