Clash of Clans Pekka Walk Guide for Town Hall level 9 will allow you to create a funnel using your Pekkas and a few healers. This is a great way to take out the initial first layer of buildings. The Pekkas are really effective at Town Hall level 9, especially when there's healers with them. If there's a period of time where healers are raged up, they can get Pekkas back up to full health.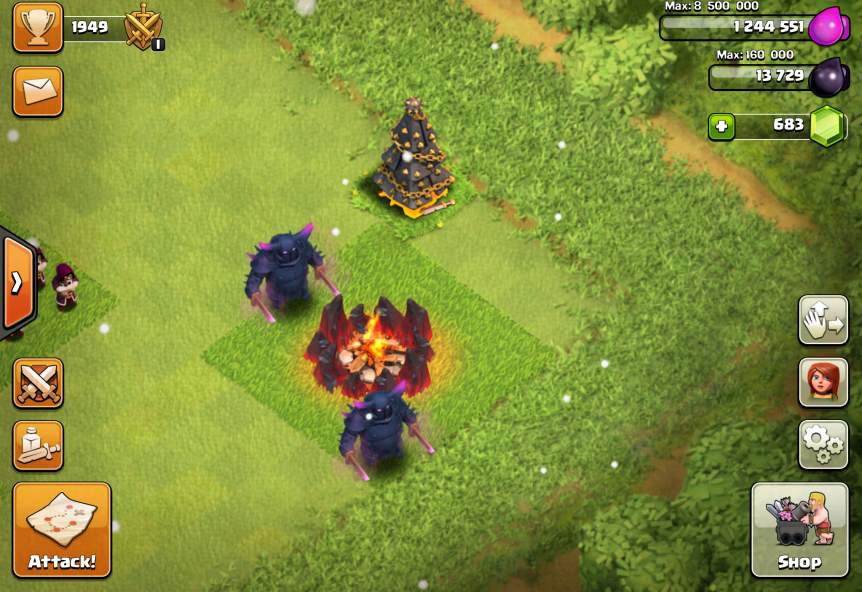 Clash of Clans Pekka Walk Guide
Basically, you need to funnel your Pekkas. You want them to walk in the direction from where you're entering the base. You can't just drop them down and expect them to go the correct way unless there's a gap in the base. Even though the Pekkas are funneling, somebody still has to funnel them.
Funneling out that initial layers of buildings is almost always going to be enough. And you can make that funnel so wide if your Pekka walk is three to four trash buildings. Any kind of troop without range will target a wall if there's no trash building nearby. So, if the buildings like Army Barracks are spread out and require a lot of walking, you're going to have to be cautious that your Pekkas don't stop and start swinging through the walls.
Always remember to keep healers nearby. You'll notice Pekka easily beat through walls and defenses with a Healer nearby. Unlike the Giant, the Pekka can afford to take a lot of damage and still make a considerable recovery.
Let us know what you think of our Clash of Clans Pekka Walk Guide. Check out our other guides for this game and Supercell's other flag ship title as well. Stay tuned to MobiPicker. The game is also about to receive a major update in October. We'll keep you updated about that as well.