You will not believe what we just came across on. There are some new leaks for the next Clash of Clans Halloween Update. Apparently, these features will be introduced in the Halloween update. All of these leaks are by Spencer who has been leaking a lot of info about Clash of Clans Update for quite some time.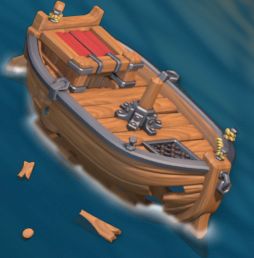 Clash of Clans Halloween Update has been leaked
"Gonna copy my spoiler images here for separate discussion.

BK Statue – New decoration that costs 500 gems. This appears to be part of the next red event.
Red Barbarian King Probably also part of the next red event.
Red Archer Queen Probably also part of the next red event.
Halloween Decoration
Air Defense Level 9??
Air Sweeper Level 7 This is inaccurate and unfinished it seems the only new piece I can find in the file is the red stripe. Will double check later.

There is now a total of 4 Golem looks
I uploaded 3 pictures of the golem because the golem has weird angles.
There is now a total of 5 Hog Rider looks
Is this look being used?? WB

Ship sprites
Shipwreck
Ship

There was a new file created called village_objects.csv This file contains info about the shipyard.

Appears to unlock at TH 4 and costs 50,000 Gold to fix

New global says CHALLENGE_FRIENDS_FROM_LIST=FALSE maybe this is something considered for a future update."
Speculations about the Clash of Clans Halloween Update
Now, for the Shipyard. We think it will function like the Submarine from Boom Beach. For those unfamiliar with it – it's basically a non-combat unit that you send out for treasure and pay gold. It comes back after a pre-determined amount of time with random upgrade resources and gems. Each upgrade would allow it to go farther, and get better loot.
We suspect the Red Queen thing is unrelated to the boat. But rather related to the AIDS awareness donation thing they do each year. In previous years they gave your Townhall cosmetics if you donated – like a red flag or a red bubble. This year they're probably making the Queen get a red outfit or something cosmetic like that. The red event is an annual fundraiser where you can buy a red gem pack and the money goes to some charity. In the past it has given your TH a red banner for a month.
The boat seems interesting. Maybe you can load troops on to it and send them out on quests. The more troops the higher the chance of success.