The enormous Clash of Clans Halloween Update is now available with the version 8.551.18. The latest CoC APK Download is now available for all Android smartphones running 4.0.3 or a later version of OS. With the new update, your entire base will be revamped to bring about the spooky game aesthetic.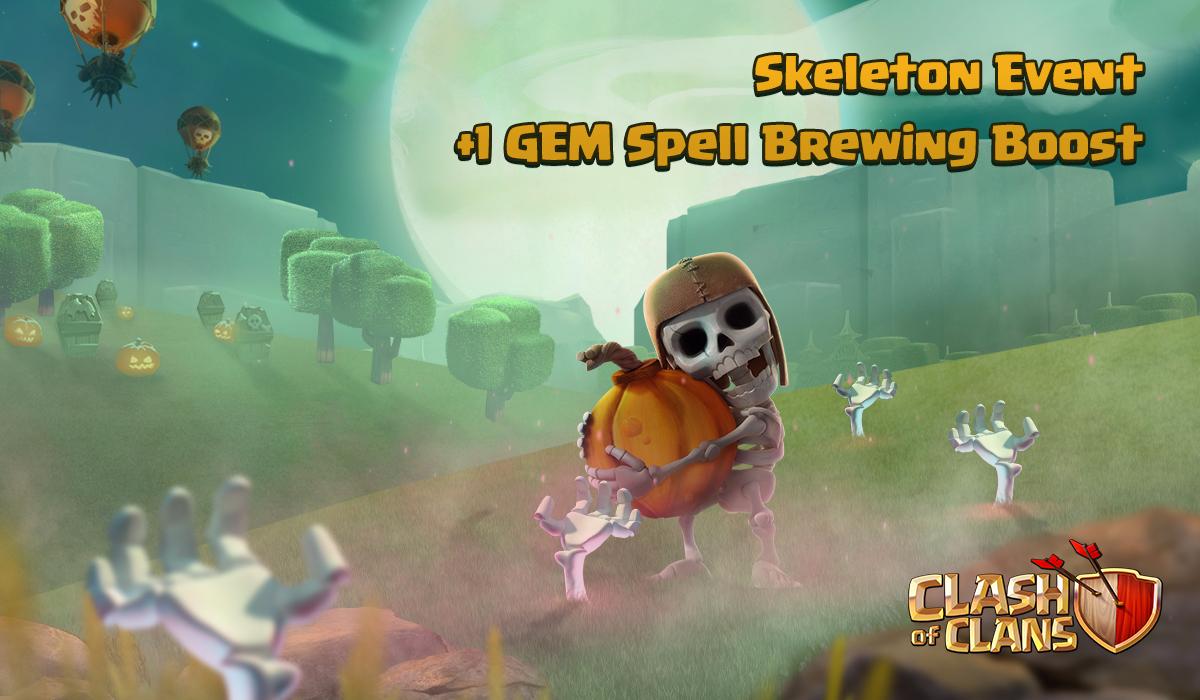 Clash of Clans Halloween Update 8.551.18 APK Download features
For a limited time, you can boost Spell brewing for 1 GEM. Cheaper & faster training of Skeleton Spells, Witches, Balloons & Wall Breakers is enabled as well. There are several fixes here as well.
They have fixed a bug related to the army training drag & drop feature. Long press on the Clan Castle troop icon during battle will display the troop contents. There are changes in Train Troops and Brew Spells upper left UI. Total troops and total spells training capacity counters now don't display over-capacity anymore. Previously they would display 0/480 and 0/22 at max level, now they will display as 0/240 and 0/11.
Clans can now receive Friendly War invites even when the clan is set to "Closed". Issue with starting 5v5 Friendly Wars when the Clan has less than 10 members ("not enough eligible members" error) is fixed. Elders won't see the Accept/Reject button for a Friendly War invite in the Clan chat. Previously they could see the buttons and tap on them, but those actions would fail as only Leader/Co-Leader can do those actions.
Furthermore, they fixed the text showing " War win bonus" under a player name in the upper left UI, when scouting enemy villages during Battle Day in Clan War. Prices for buildings in the Shop are once again shown in red color when not enough resources are available for a purchase. Previously, these used to be shown in white color all the time.
You can download latest Clash of Clans APK or update directly from Google Play Store.