Supercell has recently released a new update for their highly popular mobile strategy video game, Clash of Clans. The update is titled as Builder Hall 6 and it basically adds some new content to the game. Supercell announced this update some time ago and fans have been eagerly waiting for it to arrive since then. And now, after waiting a few weeks, they will finally get a taste of what Supercell is adding this time.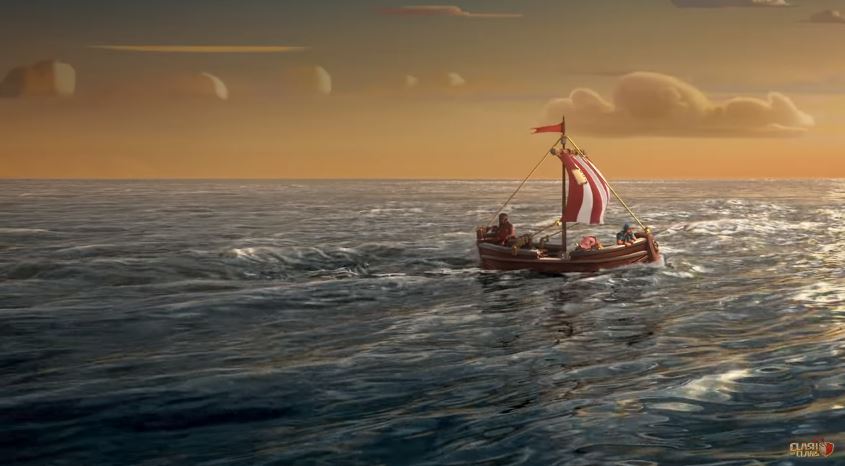 According to the changelog, along with increasing the level cap of the units currently available in the game, the update adds two new incredible units to the Builder Base. The new units include The Night Witch and The Roaster. Along with this, the update also brings fixes for issues that were present in various sections of the game.
The Night Witch And The Roaster 
The Night Witch will be available to players once they have upgraded their Builder Barracks to Level 8. The Night Witch is currently regarded as the Witch's sibling, but there are a few things between them that make them different from each other. The Night Witch can perform attacks which can hit both ground and air units, it can spawn bats which can attack the said units, and it will spawn into a swarm of bats if it receives heavy damage. The Roaster on the other hand, is something which you can use against The Night Witch. Here's what The Roaster is capable of doing:
Range of 7 tiles
Burst fire of 15 shots
At Level 6 it does 16 damage per shot
Hits ground and air units
Does Area Splash type damage
Clash Of Clans Builder Hall 6 (9.105.4) Update Changes List 
You can have a look at the list of changes the Builder Hall 6 update brings to the game below.
-Defense:

+1 Archer Tower
+1 Crusher
+1 Mine
+1 Mega Mine
+4 Wall sections

-Offense:

Levels 11 – 12 for all Troops after upgrading the Star Laboratory to Level 6
Levels 6 – 10 for the Battle Machine

-Other:

Resource collectors, storages, Gem Mine, and Clock Tower can be upgraded to Level 6.
A single Archer Tower in your Town Hall can now be Geared Up, similarly to the Cannon. Requires Builder Base Archer Tower Level 6 and Home Village Archer Tower Level 10.

-Balancing:

Clock Tower cooldown reduced from 8 hours to 7 hours
Clock Tower duration reduced by 50%
Speed up multiplier has been reduced from 10x to 8x

-NEW UNITS:

The Night Witch
The Roaster
The latest CoC update is now available on Google's Play Store. However, if you want to download CoC APK and install manually, the same can be download here for version 9.105.4. Let us know if you're seeing any improvements in your game after this update or not in the comments below.