Clash of Clans – the epic strategy game that continues to have gamers hooked to rage-filled barbarians, pyromaniac wizards, and immortal heroes – has been receiving major updates of late. March 2017 update was a big one – the update brought in new air defense level for TH11, raised the maximum limit on walls to 25 for TH11 players, increased hitpoints and survivability of Hog Riders and Miners, increased savagery of P.E.K.K.A, damage points for dragons and increased spawning rate of skeletons. The upcoming update is going to be a massive one and will be unlike any other update Supercell has ever released in the history of the game! Now that's big news folks!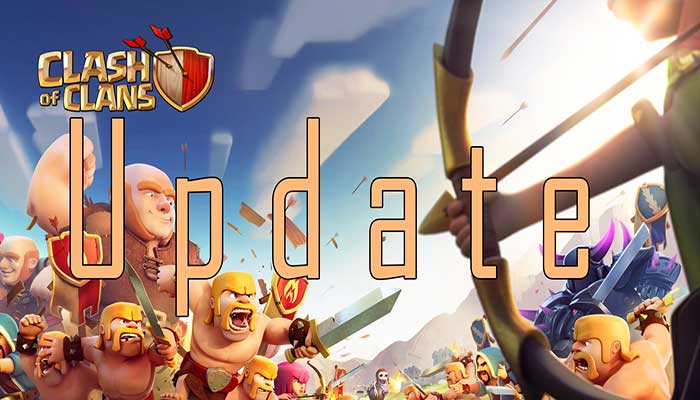 Clash of Clans upcoming update leak confirms multi-village and night mode?
An art leak from China is doing rounds on the internet. If the leaked image is indeed true, we will likely see multi-village support and "Night Mode". SebixPhoenix posted the art on ClashOfClans subreddit and asked fellow users to translate Chinese characters that appear in the image. Let's for a moment assume the leaked image is indeed true. What do the Chinese characters in the image say?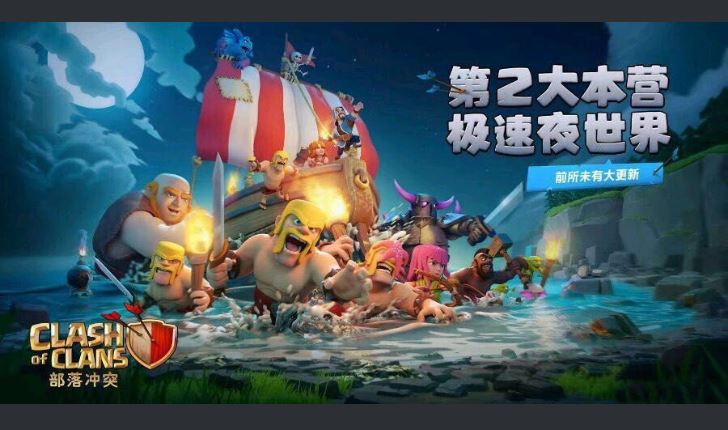 One of the users, MasterQNA, replied to the post saying the big text on the top right means "second village, night world of extreme speed" and the small text below means "unprecedented huge update". The user also posted that if the leaked image is legit, we will soon see the option to make the 2nd village on the same account and will also the night mode.
The image also drops hints about the planned Shipwreck update, which users have long been asking for. A few days ago, we reported that a few Clash of Clans fans have been able to successfully extract details out of the game files. A new asset on Shipwreck feature had been discovered. And now, the leaked image showing the large ship in the center of the graphic pretty much confirms the Shipwreck update.
Clash of Clans upcoming massive update release date
Supercell hasn't yet announced the date for the biggest update in the history of the game. But what has been announced officially is that the update is not quite ready yet and that an immediate release is unlikely. However, rumors suggest that the update might get a release later next month (May 2017).
"We're just as excited to share more with you but we're not quite ready yet. One thing we can say is that this update will be different from any other update. It will be much bigger and we can't wait to share it with you!" said Supercell in its Facebook post
Don't forget to check: Best Racing Games For Android