Clash of Clans has won a billion hearts. The epic strategy game – rage-­filled Barbarians with glorious mustaches to pyromaniac wizards – has everybody hooked to attacking and defensive strategies. You get to build your village into an unbeatable fortress, raise your own army of barbarians, archers, hog riders, wizards, dragons and fight with your mighty immortal heroes. With over five million five star reviews on Google Play, Clash of Clans continues to be one of the most played games ever. But there's one thing players aren't too happy about – In-app purchases (IAP) and time-based training of troops and other strategies. It looks like we now have an alternative (or not??) game that does away with the concept of in-app purchases and timers.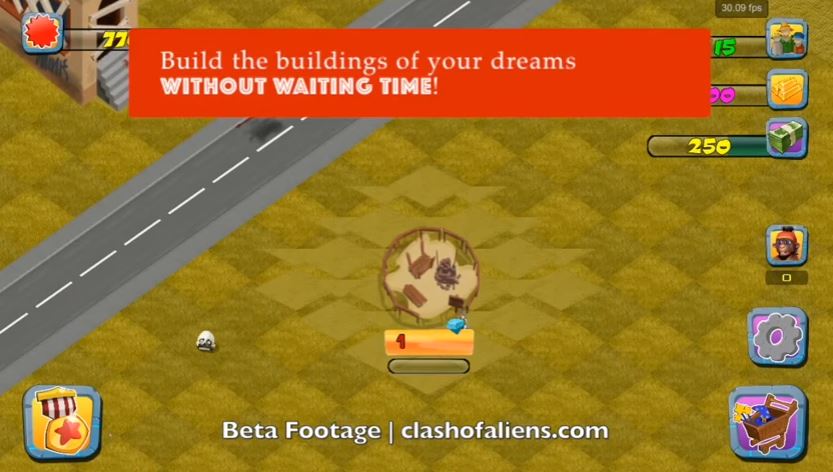 Clash of Aliens now on App Store
Ever wondered what would happen if Clash of Clans were to be launched as a premium paid title without IAP and timers? Clash of Aliens, the new strategy game, offers empire building gameplay, multi-player system, no timers and most important of all – no IAP! But no lunch is free. To be able to enjoy the benefits of no timers and no IAP, you must purchase the game for a one-time payment of $1.99. Pay $1.99 and you're done – no hassles of what to buy, what not to buy, what additional bucks to spend for which upgrade and so on!
There are gamers who are staunch supporters of anti-IAP sentiments. For them, Clash of Aliens is a welcome change. Though Supercell has significantly reduced the time needed to train troops and upgrade them, Clash of Clans still continues to annoy players who simply don't have the patience to play timer-based games. However, it remains to be seen if Clash of Aliens will ever come close to the fan base Clash of Clans currently enjoys. Those who are accustomed to the Clash of Clans style of play will find it hard to play Clash of Aliens, although the gameplay of both games cannot be compared.
All said and done, those who are in for no-hassle, no-headache, one-time-pay kind of games will definitely like Clash of Aliens. No-IAP and no timer-based games have their own secret admirers!