Tablets are the next best thing after smartphones and a whole lot of this find tablets easy to carry rather than Laptops or 2-in-1's just for the fact that they are lite and easy to maintain. It is the best travel buddy you can rely on for all your multimedia, office work like editing documents, preparing presentations, reading books, and much more. Now If by any chance you are looking for a tablet, here's your chance to get one for yourself from the Gearbest Chuwi tablet sale along with accessories sale.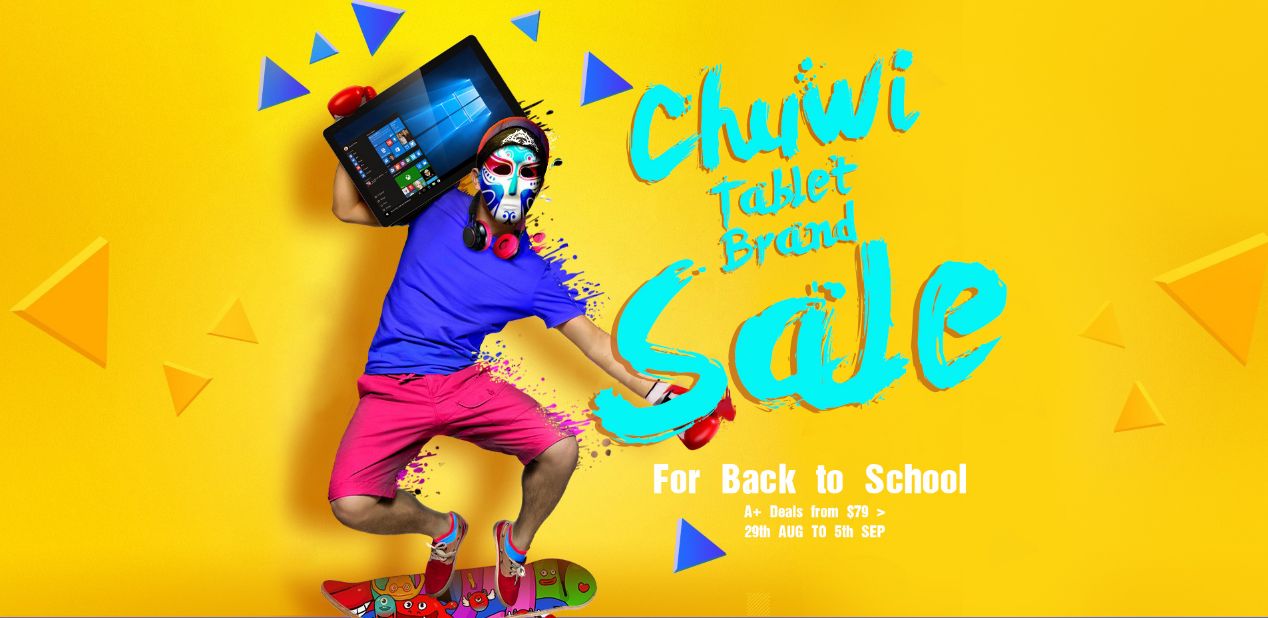 Chuwi is a well-established brand in China that is slowly upping its market with every product they launch. The company has now collaborated with GearBest for its promotional sale which goes by the name "Chuwi Tablet sale". During the sale period which will continue until September 5th, One can get a tablet for as low as $57 and as high as $202 depending on your requirements. The interesting part of this tablet sale is that it includes both Android powered and Windows-powered Tablet and tablet PCs with various specifications and screen sizes to choose from.
Apart from the tablets, the Chuwi sale also includes a broad range of accessories like keyboard, stylus pen, protective case, and car charger. If you are planning to get a tablet which doesn't make a hole in your pocket, Chuwi tablet sale is the right deal for you.
For more details on all the products listed for sale, you can visit the Gearbest Chuwi Tablet sale page and get yourself a brand new Chuwi tablet.