As we all know, the Microsoft Surface Pro 5 has been delayed and is probably not coming before early next year. So in the meantime, if you are looking to buy a hybrid laptop-tablet, there are some very good options in the market. But if you cannot afford the Surface Pro 5 or the Surface Book when it launches, then you still can have a high-end Chuwi Hi12.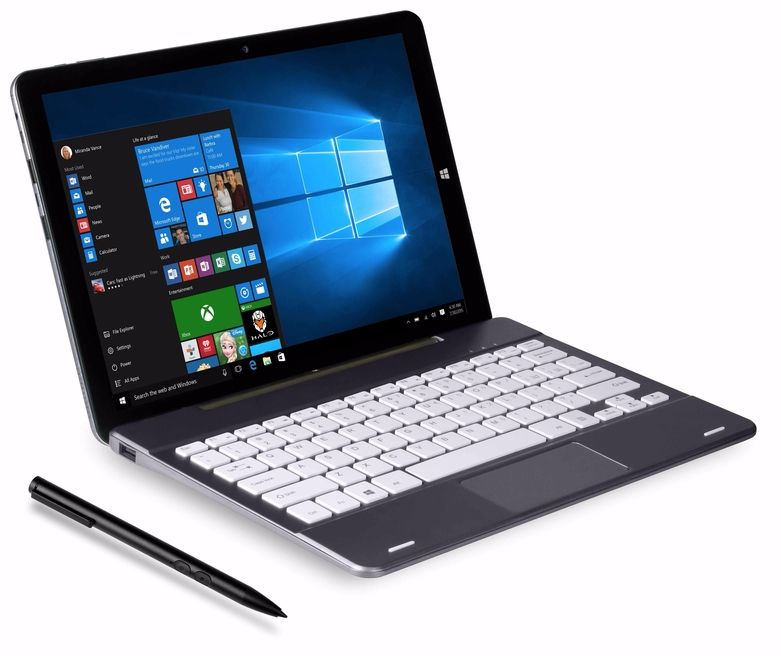 In case you haven't heard that name before, let us tell you that Chuwi is like the Xiaomi of tablet PCs. Chuwi manufacturers excellent tablets at surprisingly affordable prices without compromising on the quality of products. The Chuwi Hi12 carries amazing specs for the price it offers and is definitely the best laplet you can get in the budget market.
The Chuwi Hi12 comes with a 12.0-inch 2K resolution display (2160×1440 pixels) with a 3:2 aspect ration. It is powered by an Intel Atom Cherry Trail X5 processor coupled with Intel HD Graphics Gen8 GPU. One of the best things about this tablet is that it runs both Android 5.1 as well as Windows 10 Home (dual boot), so you can have the best of both worlds. The tablet comes with 4GB RAM, 64GB internal storage, and dual USB ports.
Packed with 2MP/5MP cameras, the Chuwi Hi12 provides a long-lasting productive battery life with a whopping 11000mAh Li-Po battery under its hood. You can also buy a separate removable magnetic docking keyboard accessory for it as well as a Chuwi HiPen H1 stylus. Priced at just $224.99, that's definitely a tablet flagship killer!