The latest version of Google's heavily touted Chrome browser has started rolling out to Mac, Windows, and Linux. Chrome 58 ropes in some major changes for developers along with usual security fixes. It does make an important release, but there's still no sign of support for MacBook Pro's Touch Bar, something which we've been expecting for quite a while.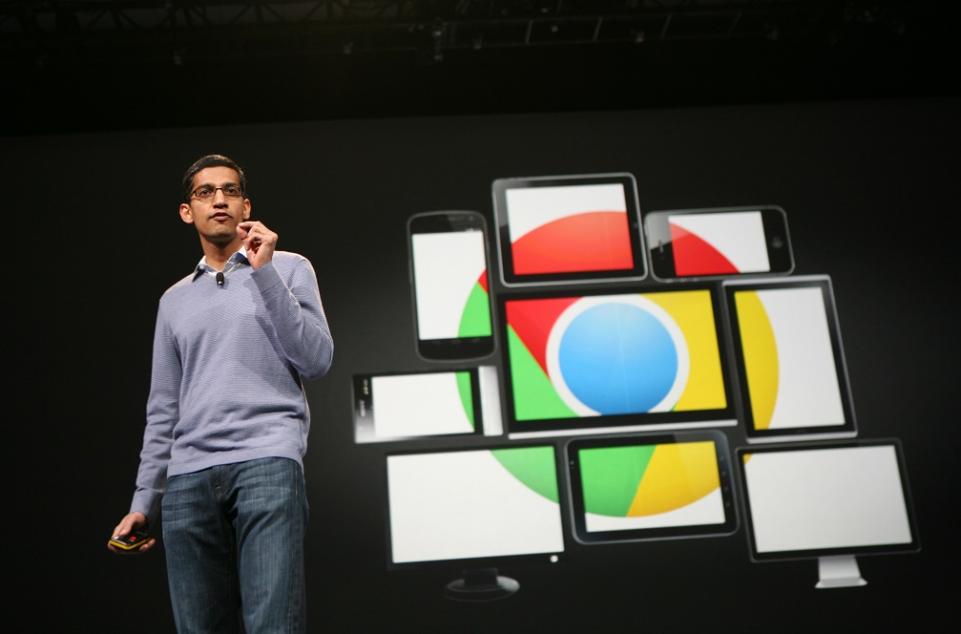 Chrome 58 Improvements
Having that said, there's still plenty of stuff to look into the latest release. First, there's support for IndexedDB 2.0 standard, which simplifies working with large datasets in the browser. It features new schema management, bulk action method, and a more standardised technique for handling failures. Along with this, the update also allows developers to customise Chrome's standard media control buttons for downloading, full screen and playback.
The latest release also includes changes for Progressive Web Apps on Android. PWAs can now go completely full screen, with hidden status and navigation bar, endowing a more immersive gaming and video playback experience.
As for bug fixes, Chrome 58 is doing away with a total of 29 bugs detected by external developers. The search giant awarded a hefty amount to each developer for detecting these glitches.
Bugs Removed
"[$3000][695826] High CVE-2017-5057: Type confusion in PDFium. Credit to Guang Gong of Alpha Team, Qihoo 360
[$2000][694382] High CVE-2017-5058: Heap uses after free in Print Preview. Credit to Khalil Zhani
[$N/A][684684] High CVE-2017-5059: Type confusion in Blink. Credit to SkyLined working with Trend Micro's Zero Day Initiative
[$2000][683314] Medium CVE-2017-5060: URL spoofing in Omnibox. Credit to Xudong Zheng
[$2000][672847] Medium CVE-2017-5061: URL spoofing in Omnibox. Credit to Haosheng Wang (@gnehsoah)
[$1500][702896] Medium CVE-2017-5062: Use after free in Chrome Apps. Credit to anonymous
[$1000][700836] Medium CVE-2017-5063: Heap overflow in Skia. Credit to Sweetchip
[$1000][693974] Medium CVE-2017-5064: Use after free in Blink. Credit to Wadih Matar
[$500][704560] Medium CVE-2017-5065: Incorrect UI in Blink. Credit to Khalil Zhani
[$500][690821] Medium CVE-2017-5066: Incorrect signature handing in Networking. Credit to chenchu
[$500][648117] Medium CVE-2017-5067: URL spoofing in Omnibox. Credit to Khalil Zhani
[$N/A][691726] Low CVE-2017-5069: Cross-origin bypass in Blink. Credit to Michael Reizelman
[713205] Various fixes from internal audits, fuzzing and other initiatives"
With a number of developer-focused features, Chrome 58 is undoubtedly an important release for the developers. The browser already has a billion users and as these numbers continue to grow, developers would want to get the most out of every new improvement that gets available on the platform.
For now, Chrome 58 is available on desktops. You can update to the latest version using the browser's built-in silent updater or can download it directly via google.com/chrome. Not to mention, Google will soon roll it out to Android and Chrome OS as well.